Elleebana Lash Lift Training Course – ONLINE
LASH LIFT TRAINING ONLINE
LASH LIFT
TRAINING ONLINE
Please read all of the information below before enrolling. To find your closest Elleebana Online Lash Lift Educator, please click the link to see further information on the next steps to enroll.
The online Lash Lift Course where the trainer delivers a mandatory face to face delivery in conjunction with self-paced learning through the Elleebana Excellence Academy Educational Platform!
With our program, you always have extra added face-to-face support if required throughout your online learning journey.
We don't just send you videos and leave you to your own devices, our team know that the best online learning experience comes from replicating the in-person connection just like our hands on classes. Our curriculum allows a more productive and complete online learning experience.
Course Overview:
Welcome to the world of multi award winning Elleebana Lash Lift education. Elleebana is the world's most popular lash lift and lamination system, globally recognised and trusted by leading experts in over 60 countries. Our education program has been crafted by our award winning team, bringing you over 20 years combined experience in the lash and brow industry. Otto Mitter, managing director of Elleebana is a regular speaker and competition judge on the global circuit for eyelash extensions and lift/lamination competitions, conferences and exhibitions. At Elleebana we thrive on sharing our experience and expertise with our students and over the years Elleebana has helped to create the next generation of beauty influencers and leaders in the lash industry.
This course arms you with the detailed concept of lash lifting as well as the hidden tips to mastering your technique to achieve the perfect lift each and every time.  Our theory session commences with product knowledge and understanding of the delicate eye area that you are working with, contraindications and how to consult for this treatment.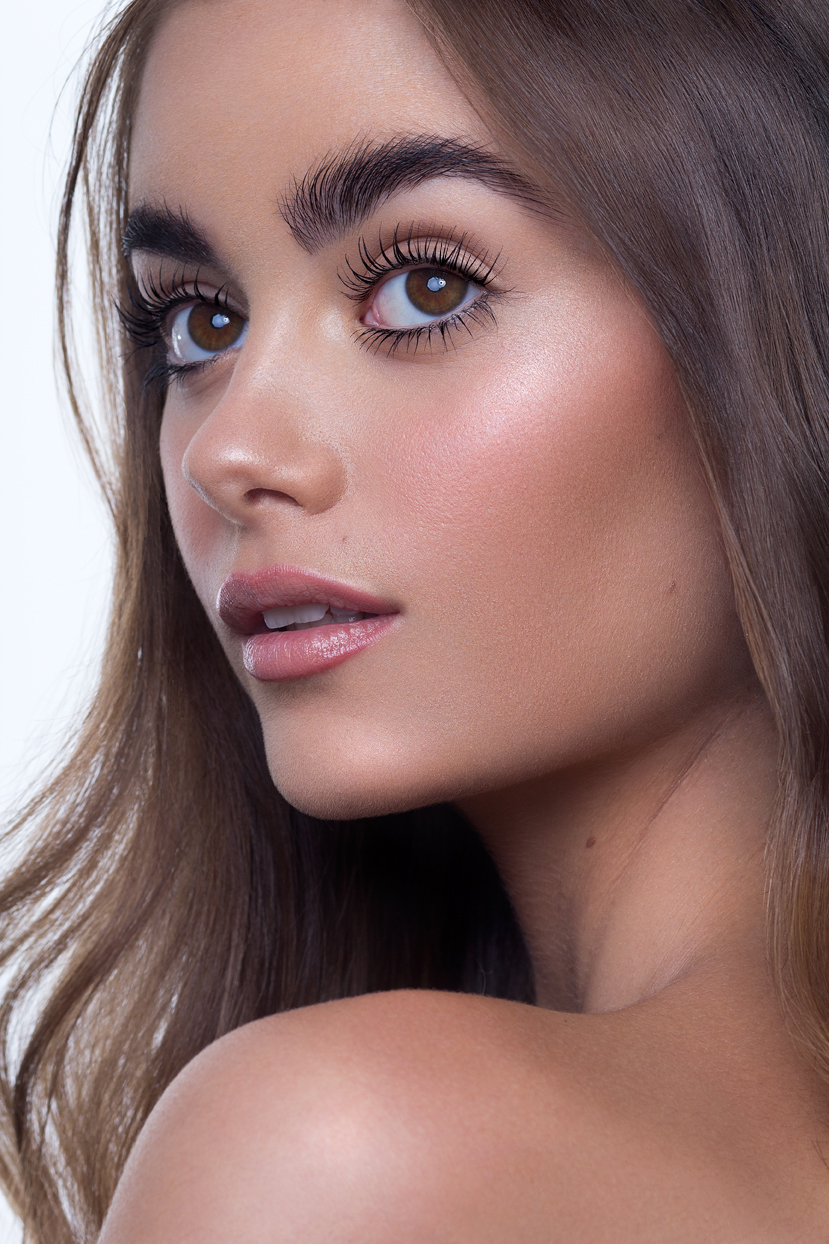 The detailed explanation of the science of Lash Lifting is a key component to understanding the treatment and how to achieve optimal results. You are guided through the cost and income potential of Lash Lifting to build your marketability. Our hand selected Elleebana Master Trainer will then guide you through your online course. The online component continues with quiz questions for knowledge retention and then final submission of before and after images for assessment to further ensure you have been able to retain and apply your new found skills that your Elleebana Master Trainer has delivered to you one-on-one, through our online program.
Topics we cover:
• Science of Lash Lifting including topics on active ingredients and the ingredient trends, functions of formulas and the chemistry elements
• Understanding lash lift adhesives
• Eye anatomy, hair and lash texture theory
• Profitability and income potential of lash lift services
• Client/technician well-being and self-care
• Health, safety and sanitation – for your clients and for yourself
• Detailed step-by-step application procedure and how to master your technique
• Advanced processing times explained
• Product information, usage and storage guidelines
• Consultation, contraindications, patch testing, reactions and the importance of indemnity and legal requirements such as insurance
• Eye shapes and face considerations and key tips to craft the perfect lift for your client
• Elleebana facial acupressure for a new approach to client experience
• Advanced procedure on lash lift reversal
• Lower lash relaxation
• Advanced application techniques using Elleeplex ReGen and Extreme Styling Shields
• After-care advice and the benefits of retail products explained
• In-depth marketing strategies for business growth and success
• How to capture award winning images for social media promotion
• Our secrets on how to win lash lift competitions from the judge's perspective
• Frequently asked questions with detailed explanations
• Case study submissions outlined
Course price:
Your closest Elleebana Lash Lift Online Trainer will be able to give you information on pricing. 
Course inclusions:
A student-sized lash lifting kit with a minimum of 15 applications. You also receive a pack of eye pads valued, a pack of micro brushes, Elleeplex Advanced After Care, instructional copyrighted manual, criteria checklist, access to promotional flyers digital file, multimedia promotional package and digital posters for printing and a certificate upon submission of a minimum of 5 before and after images that are successful. To view our online Info Pack Click Here
How will the OnLine program be structured?:
Enrollment
Upon confirmation of payment, our team will step into action to support your Elleebana Lash Lift Evolved online journey!  Your trainer will ship you a package that will include your product and manual as per the course inclusions above and you will then be granted access to the Elleebana Excellence Academy Online Educational Platform.
Commencement of Your Course
In an effort to deliver world class online education of the highest standards you will participate in two separate Skype/Zoom,sessions.  For the first session, we ask that you plan on allowing 30 minutes – 1 hour time frame. We will be introducing you to your dashboard and the extensive learning modules, so we can ensure that you have an excellent understanding of the requirements to complete the program. In the modules you will find a mixture of theory content and in-depth video tutorials in an easy to use online learning environment.
You will be required to complete an online exam throughout the course and on completion you will be required to submit before and after images (within 3 months) as part of your assessment process. During the COVID-19 crisis, we are extending the assessment period. Please speak to your trainer directly for further information.
Completion of the Course
Once you have successfully completed the assessment phase of your course, we will issue your digital certificate of completion! HOORAY!!
Model required:
You will need to source models to do your treatments on, take images and submit to your trainer for assessment towards receiving your certificate.
Important notes:
We offer this course with over 25 years' experience offering lash and brow services. The Elleebana Lash Lift treatment is one of the fastest and most advanced on the market. If you have previously trained with another brand you might find some similarities between the treatment, however, there can be major differences between brands and training with our brand will be highly recommended to maximise your ability of achieving optimal results.
Please Note:
1. Online courses are non-refundable.
2. We reserve the right to withhold issuing of a certificate until competency has been achieved through successful assessment.
3. Online Courses are available in English with no subtitles, and also in English with Spanish subtitles.
4. The student will have three months access to their Online Course.
5. All trainers in the United States are not direct employees of Elleebana. When you purchase a course from a trainer please ensure you read and understand and agree to all of their terms, conditions and refund policies. All approved and certified Elleebana Trainers are listed on our website – Click Here
**Price is subject to change
You can also view further Elleebana Training opportunities on our website https://elleebana-usa.com/training/
Click to enroll with an online educator now.

This Online Lash Lift Course helped me to understand the nature of eyelashes better for both eyelash lifts and extensions. Feeling more confident in doing both now.
Videos are great so that I can visually see the process and all the little tips that come with it as someone is performing the service.
– Natalie Walters

This online course has helped me by feeling like I was in a classroom with one of the best instructors!
I was pleasantly surprised by many aspects of this course. I started this journey with knowing how credible elleebana is but was also happy to see how thorough and invested the company and my trainer was in my personal success. With everything going on in the current state of the world, this method of teaching is new to many and very new to me. It was a great learning experience and I felt very comfortable, supported, and educated from start to finish.
I genuinely felt supported and my expectations were not only met but blown away. I am confident the credibility of this program will shine through my work and I am excited to implement these teachings. Thank You Elleebana!!
This course has blown away my expectations! The only regret I have is wish I would of started sooner!
– Amanda Matos

This class was packed with a lot of great information on lash lifts. I have learned a lot about how to achieve beautiful lash lifts, determine rod placement, consultations and more!! Amazing class.
Even though the course is delivered online, it gives so much detail information. I always like to take in person classes, but I don't think I could get this much detailed information in a in person class. I loved all the detailed videos and being able to go back over anything.
The course was excellent, I see no improvements needed.
– Felicia Williams