Elleeplex Profusion Brow Lamination Course
Course Overview:
To find your closest Elleeplex Brow Lamination Educator, please click the link. We reserve the right to withhold your certificate until competency has been achieved.
Brow Lamination is fast becoming one of the hottest trends in the beauty industry and Elleeplex Profusion is a highly sought after product line due to the quality and benefits of the product.  The brow lamination service gives the appearance of fuller eyebrows that are more easily shaped or corrected into brows that clients LOVE.
This course arms you with the detailed concept of brow lamination as well as the hidden tips to mastering your technique to achieve perfect results each and every time.
Our theory session commences with product knowledge and understanding of the delicate area that you are working with, contraindications and how to consult for this treatment.
You are guided through the cost and income potential of brow lamination to build your marketability. Our hand selected Trainer will then demonstrate a brow lamination service – we take our time walking through the treatment step-by-step and showcasing the common mistakes made and how to correct these errors to ensure your results are flawless and to build your confidence.
You will then work on two models under the careful guidance and instruction of your Trainer, paying close attention to the key elements of brow lamination. Your day of learning will be summarized with an exam before the at-home portion of your learning begins.  Submissions of before and after images for assessment after your training date are required to further ensure you have been able to retain and apply your new found skills with confidence.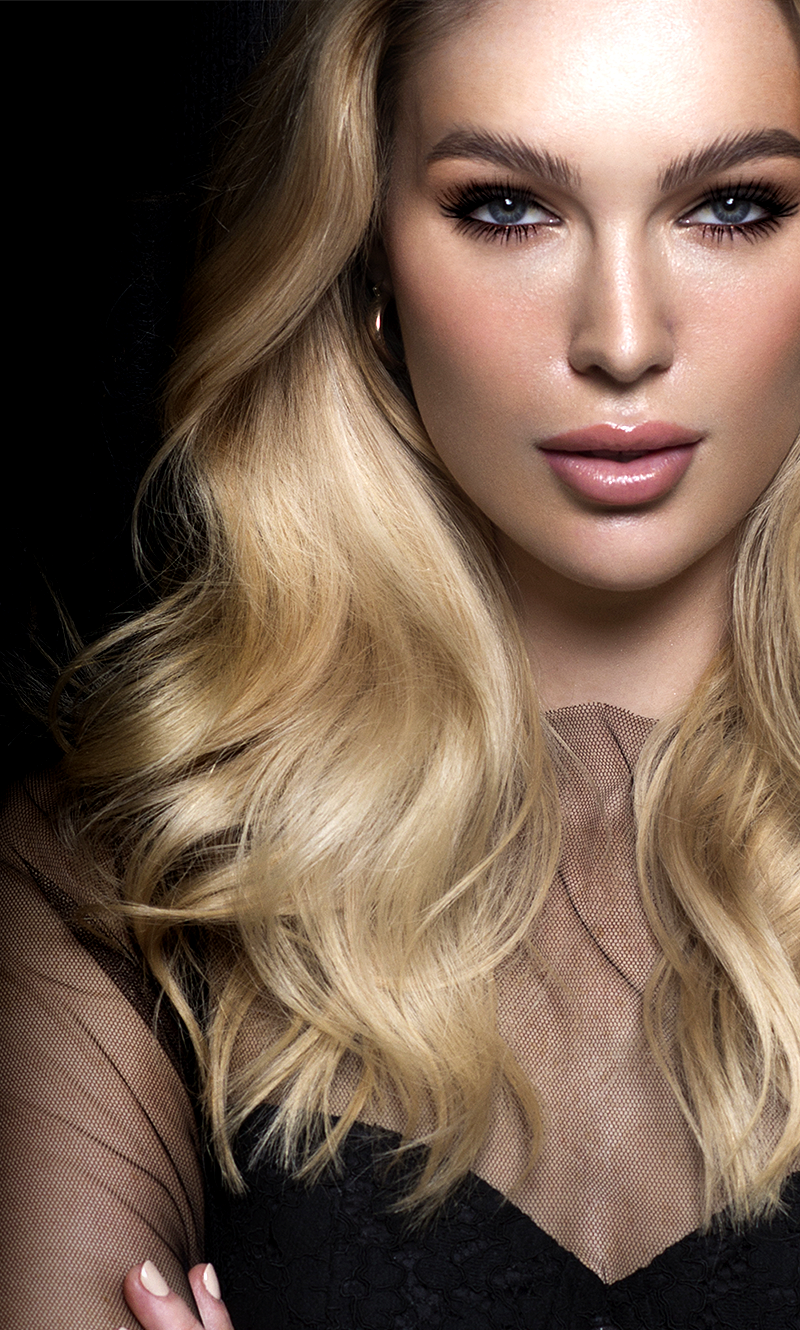 Topics we cover:
• Science of brow lamination, active ingredients and the ingredient trends we are seeing
• Adhesives and myth busting tips on adhesives used during the brow lamination service
• Storage guidance and tips
• Hair Structure and Skin Anatomy
• Lamination and hair removal
• Lamination and coloring hair
• Health, safety and sanitation – for your clients and for yourself
• Cleaning your tools and equipment
• Pre-procedure preparations and contraindications
• Product information, usage and storage guides for the products
• Consultation, reactions and the importance of indemnity and legal requirements such as insurance
• Patch testing for lamination and tinting with Elleeplex Profusion lash and brow tinting range
• Understanding eyebrow shapes
• Dissection of the brow
• Face shape and brow design
• Cost of treatment and income potential
• Brow Lamination process and step-by-step procedure
• ReGEN hydration phase incorporation into your Brow Lamination services
• Brow tinting procedure with the Elleeplex Profusion system
• Aftercare advice and Homecare products
• Frequently asked questions / important notes
• How to take good before/after images
• Case study submissions explained
Course price:
$600* **
A non-refundable booking fee applies and is included in the above mentioned price and full payment is required to secure your position at a class. Your Trainer will advise the cost of the booking fee.
Course inclusions:
• Elleeplex Profusion Lash and Brow Lamination Starter Kit – all items used to perform both services with over 15 applications per kit
• Elleeplex Brow Lamination Manual
• Doe Foot Applicators
• Elleebana Brow Wrap
• Elleefix Brow Styling Wax
• Mascara Wands
• Elleebana Wonder-Wands
• Elleeplex Advanced Aftercare
• Certificate upon completion of successful submission of case studies
Important times:
Our Brow Lamination Hands-On Class runs for 7 hours on your first day however your course continues after you leave with on going support from your trainer as you work through your case study submissions for assessment. You will have three months to submit your before and after images for assessment. We have a lot to cover and we are extremely passionate about you getting the most from this class so please be prepared.
Model required:
Depending on the class size you might be required to provide a model. If the class has even numbers of attendees, then the class can work on each other however this will be determined by your Trainer and the venue booking the workshop. If you are required to have the treatment performed on you, please arrive with no eye makeup and ensure you are not contraindicated for this treatment.
Important notes:
We offer this course with over 25 years' experience offering lash and brow services. The Elleeplex Profusion Brow Lamination treatment is an exciting service to offer in your salon.  If you have previously trained with another brand you might find some similarities between the treatment but we ask that you are willing to re-learn what you might know as our comprehensive Elleeplex Profusion Brow Lamination Course is assured to offer a more comprehensive understanding of the brow lamination treatment than ever before. We don't leave you to your own devices and guide you through your treatments carefully on the day, perfecting your techniques and understanding of the treatment. You are welcome to contact us after your day of training with any questions that you might have, feedback of any kind, and the correspondence continues as you submit your before and after images for assessment.
Please Note:
1. A non-refundable booking fee applies for each individual cancellation. Full payment is required to secure a student's position at a course.
2. We reserve the right to withhold issuing of a certificate until competency has been achieved.
3. All Trainers in the United States are not direct employees of Elleebana. When you purchase a course from a Trainer please ensure you read and understand and agree to all of their terms, conditions and refund policies. All approved and certified Elleebana Trainers are listed on our website – Click Here
*this price is quoted for the first attendee only and travel/additional attendee cost apply
**Price is subject to change