From an early age, I was always interested in the beauty industry. My parents encouraged my artistic abilities, which led me to explore various forms of creativity. When I was 10, I became fascinated with horror and special effects makeup after attending a Halloween night at the science museum where kids were given "zombie" makeovers. I began to watch SFX Makeup tutorials on YouTube, and my mom would buy me Halloween makeup kits so I could practice recreating the looks. Growing up in Cleveland, Ohio, there weren't many opportunities for me to explore these interests. However, my fascination with makeup continued to grow as I watched TV shows and movies and learned more about the creative teams behind them. By age 15, I was experimenting with makeup on my friends and started getting paid for school dances and events. I realised that I had a potential career in makeup and began building my portfolio, taking courses, and learning as much as I could. Even though most schools require students to be 18 years old to attend, I was accepted into an online academy at age 16, after emailing the school personally to further my case. This led me to attend cosmetology school, where I received a formal education in beauty. With the support of my amazing teachers, I was encouraged to get outside my comfort zone and enter into competitions.
I learned so much in cosmetology school – from hair, skin, chemical treatments, and more. I took every opportunity to gain real-world experience, through networking and asking for opportunities. A few highlights included working with a local fashion designer for his runway shows and shadowing an industry professional for live TV on CBS in New York City. This experience reaffirmed my love for the fast-paced environment of the beauty industry, and I continued to attend trade shows and master classes to learn and improve my skills. After graduation, I received my cosmetology license and began freelancing doing wedding hair and makeup.
After noticing an upward trend across lash services, I decided to expand my skills and take a lash extension course in LA. I fell in love with the intricacies and challenges of lash extensions and opened my own business, providing lash extensions, lash lifting, brow laminating, waxing, and tinting services. For four years, I built a successful business and mastered my skills while continuing to freelance. In 2022, I moved to Sydney to be with my partner and decided to pursue a career as an educator, taking inspiration from my previous teachers. I wanted to inspire others who were eager to learn and advance in the beauty industry. When I saw the opportunity at Elleebana, I knew it was a perfect fit for me. I am thrilled to be part of such a supportive community, and I look forward to achieving my wildest dreams with an amazing team!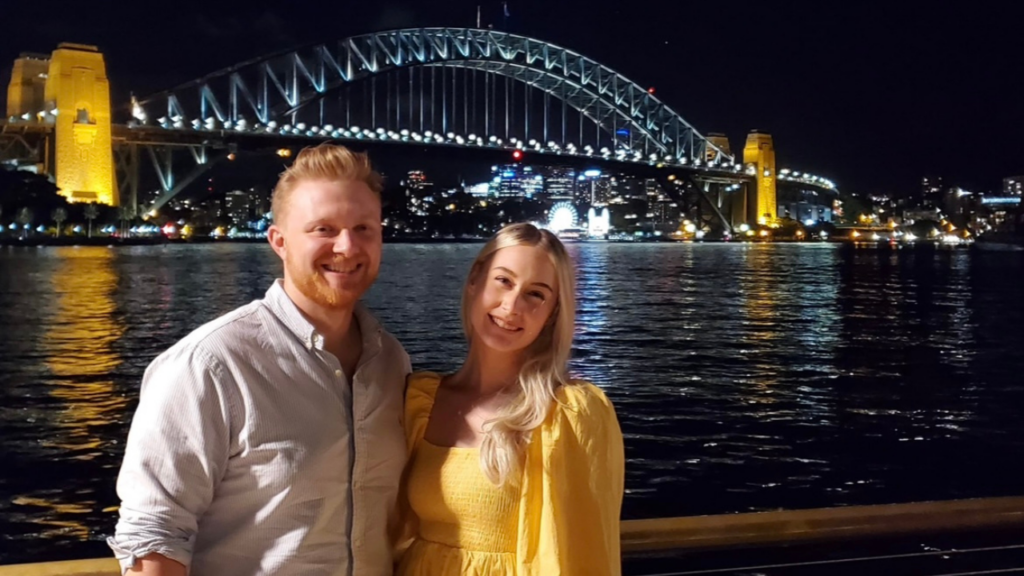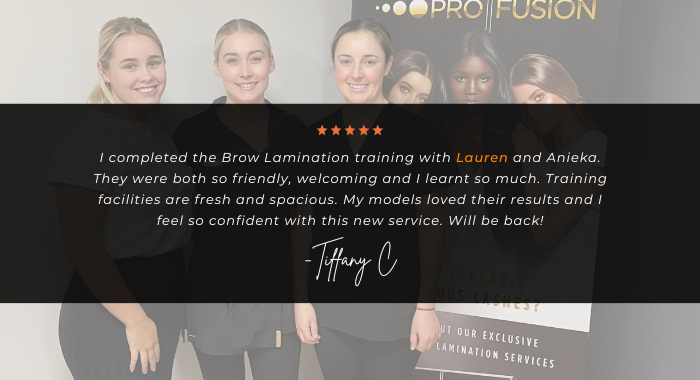 My experience at Elleebana has been great so far. I have LOVED the culture here; everyone genuinely cares about each other and their success. It has been SO nice to be a part of a beautiful community, and even though now I work from home – it never feels like I am alone.
I have genuinely loved the training process to become an Elleebana trainer from start to finish. The training process requires a lot of hard work but I have already learnt so much in my first 3 months. The team has made me feel so welcomed and supported during this time and I have never felt so confident within a team of people. I love receiving constant reassurance from the team that there is support at any point I feel overwhelmed. This journey has already been so much better than I could have ever anticipated and I feel so lucky to be a part of this team! I'm really looking forward to what's ahead!