Here at Elleebana, we recognize that it is our responsibility to constantly improve and re-evaluate our sustainability practices. Our Ellee-fam are extremely passionate about the environment and aims to be as proactive and forthright as possible in creating a better future. Similar to our Elleebana logo, which represents a tree and years of growth, we are constantly seeking ways to improve and become more sustainable. Recently, we have reviewed our business environmental footprint both in Australia and our USA headquarters. We wanted to take this opportunity to provide an update at where Elleebana stands currently with our mission to reduce our environmental footprint. In 2023, Elleebana actively:
Use recycled and biodegradable packing peanuts for all shipments
Choose not to manufacture unnecessary inserts for the inside of our kits – while they might look nice, inserts do end up in landfill, and we are conscious of this
Partner with local businesses who were previously tearing up old boxes, we now re-use their boxes instead of printing more
Working towards becoming a paper-free workplace – In the past 12 months we have seen a 70% reduction in paper purchases and toners in the office.
We have partnered with Shred X; a company that recycles our sensitive data with the goal of reducing emissions by 50% by 2035 – https://www.shred-x.com.au/about-shred-x/
Transitioned our lash extensions trays from plastic to recycled cardboard in 2022
Moved our henna away from plastic wrap around the color boxes
Produced the squeeze tube adhesives as a larger-sized glue to reduce wastage and landfill
All electricity is purchased from Energy Australia; a 100% carbon-neutral energy provider
Our trainers on the road drive Hybrid company vehicles to reduce the environmental impact
Finally, we have been quoted and are in the process of installing solar panels across 4 of the 7 Elleebana HQ factories in the coming months.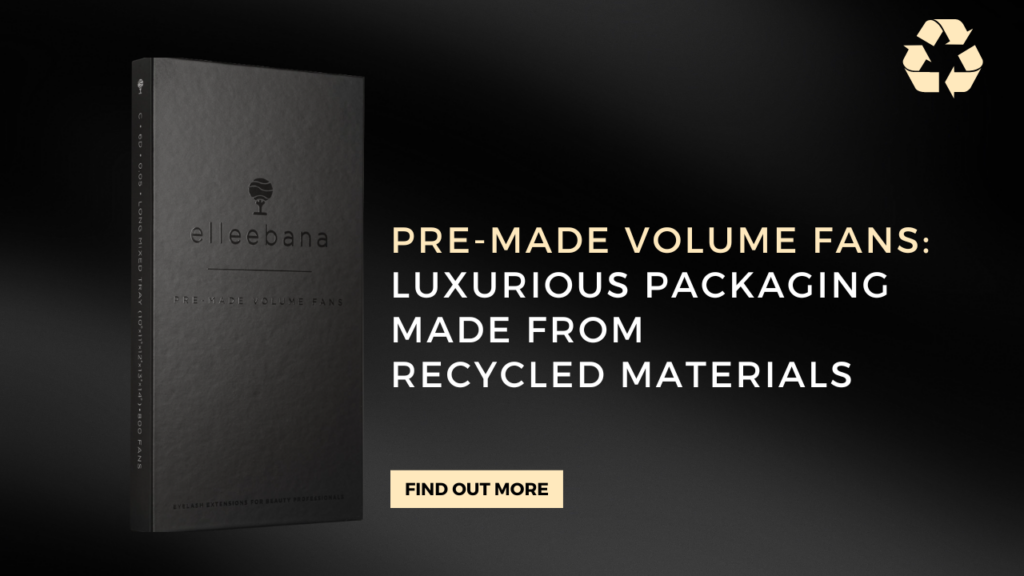 This topic is very close to our hearts and we recognise that even with all of the above initiatives, there will always be ways to improve. In the meantime, we will continue finding sustainable strategies and reviewing all our packaging options frequently. For example, our team recently had a meeting in regard to the plastic used to protect our kits. Although we are not paying for these plastic wraps to be made, we do appreciate our box manufacturer ensuring that the presentation of our boxes is maintained by avoiding any damage created by them rubbing together. We have since decided to reuse these plastic bags from the box manufacturer and ship our products to our distributors in these sleeves. Whilst we know this isn't ideal, we also want to keep our promise of providing quality products to all of our wonderful distributors and clients. Our Australian and USA HQ team members are very environmentally conscious and we try very hard to recycle, reuse or upcycle where possible.  
As we continue to improve our business environmental footprint, we want to remain transparent and honest with all of our wonderfully loyal Elleebana family. Being Australian-born, we are hugely respectful of the land on which we reside, and mother nature's natural resources. We are excited to see where this journey will take us and hope to make big leaps and bounds toward a healthier environment for decades to come!