As an eyelash technician or business owner, gaining new clients is always a priority, but converting them into loyal customers is the real goal. It's essential to understand the needs and preferences of each individual client to build trust and a long-lasting relationship. Here are some tips on how to get new clients to become loyal and returning customers:
Offer a personalized experience
Every client is unique, and their preferences for their desired lash or brow outcome will vary. Take the time to listen to their needs and provide a personalized experience. Ask questions about their desired brow shape, lash length, tint and curl, and offer suggestions based on their face shape, their lifestyle and their natural lashes and brows. By providing a customized experience, you'll not only ensure client satisfaction but also build trust and loyalty.
Create an inviting atmosphere
Creating a relaxing environment for your clients is a great opportunity to ensure they will want to return. It can sometimes become a chore when you are needing your lashes and brows done, so making their hour with you as enjoyable as possible is key! Some criteria to consider include; music, colors, smell, temperature and bed comfort. These can have a huge impact on your client as a nice atmosphere can help create the perception of high quality and value for the services being provided. Some essential criteria according to our Elleebana educators include the scent of vanilla and caramel, a comfy bed with a blanket, relaxing music and a clean workspace. Hot tip: no client likes coffee breath, so you might want to consider a mint before invading your client's personal space for an hour!
Educate your clients
Educating your clients about the correct aftercare is imperative to maintaining your clients' lash and brow health. This is vital to encourage clients to return as they will reap the benefits and watch the changes first-hand as their lash and brow health skyrockets while receiving the treatments. The more your clients know, the more inclined they will be to care for their lashes and brows once they leave your salon. Share your knowledge of the different products and their ingredients and provide them with tips on how to maintain optimal hair health. By sharing your expertise, you'll help clients feel more confident and invested in their treatments.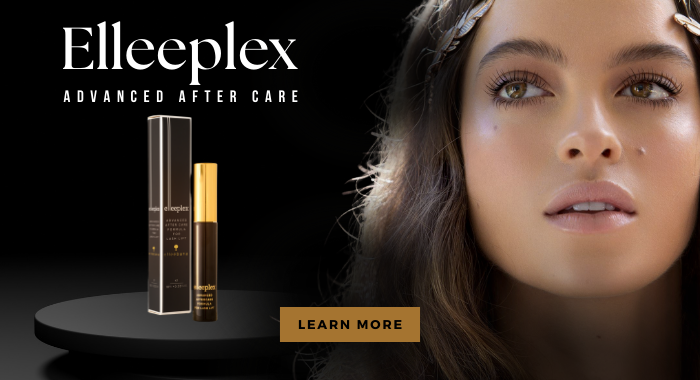 Provide exceptional customer service
Excellent customer service is key to building loyal customers. Respond to client inquiries promptly, be professional and friendly, and go above and beyond to ensure their satisfaction. Follow up after their appointment to check in on the service treatment they had with you and offer touch-up appointments if necessary. By providing exceptional service, you'll show your clients that you value their business and are committed to their hair health journey.
Rebooking on the spot
After your client looks in the mirror and is blown away by their stunning results, this is a great time to ask if they would like to rebook. We recommend keeping this simple and straightforward. By giving your clients fewer options and asking them a direct question, your clients are more likely to lock in a date on the spot instead of leaving without a follow-up. A great way of doing this is by asking "Are we booking in a 3-week infill?" or "Would you like to rebook this same appointment time?". Creating hype around rebooking by saying "this appointment time fills up fast" will encourage the client to lock in a spot ahead of time. This is a great technique to keep your calendar full!
Social media presence
Staying in touch with your clients is essential to building a loyal customer base. Send newsletters, updates on promotions or new services, and reminders for upcoming appointments. Use Social Media to engage with clients, showcase your work and provide education. By keeping in touch, you'll remain top-of-mind and demonstrate your commitment to providing exceptional service.
Of course, we haven't even mentioned the obvious – which is mastering your craft, continuing professional development and ensuring you are providing high-quality results. However, there is a lot more to being a great lash artist than meets the eye 😉 Creating a good relationship with your clients and keeping them happy in-between appointments is essential for a loyal customer base. Loyal customers are extremely valuable to your business because they've reached a level of trust, familiarity, and affinity for your brand that goes beyond mere pricing and brand positioning. If you can provide ongoing great experiences for your consumers, you can improve their likelihood of not just returning for more, but also spending more each purchase… But it's also a great way to make friends!