We are so excited to announce our newest aftercare product – Elleeplex Hyaluronic Boost Serum! Our Elleeplex Advanced Aftercare formulation has quickly become a fan-favourite that salons recommend to their clients. So why have we brought out another aftercare serum? We are highly passionate about product ingredients, research and development and providing even more options for our clients to maintain optimal lash lift and brow lamination results and hair health. So what sets the Hyaluronic Boost Serum apart from our original Elleeplex Advanced Aftercare? Let's take a product deep dive 👇
Elleeplex Advanced Aftercare
Benefits:
Maintains optimal lash lift and brow lamination results
Speeds up cell generation
Increases potassium channels in the cells
Increases moisture levels to the hair
Protects and hydrates the hair
Longer lasting colour stay results with lash or brow tinting
Formula:
Enriched with Proteins and Amino Acids
Keratin
Biotin
Arginine
Hydrolysed Collagen
Allantoin
Panthenol
Dermatologically Tested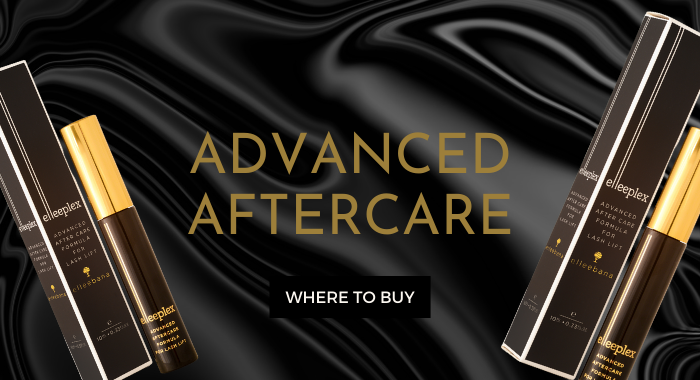 Elleeplex Hyaluronic Boost Serum
Benefits:
Provides molecular-level volume and elasticity
Boosts the formation of disulphide cross-linkages
Restores collagen and connective inner hair structure
Penetrates the cuticle to strengthen and promote healthy lash and brow growth
Binds follicles, coats and seals in moisture
Provides free radical protection from environmental strains caused to the hair
Supports the protein production that is influential in growing hair
Restores the hairs' inner structure
Restores shine and boosts moisture absorption
Formula:
Vegan & Cruelty-free
Ophthalmologically Tested
pH Optimised
Sodium Hyaluronate
Panthenol
Vitamin E (Tocopheryl Acetate)
Kakadu Plum
Innovative blend of peptides and amino acids including Acetyl Hexapeptide-8, Pentapeptide-18, Proline, Alanine & Serine
Wheat, Soy and Corn Micro Proteins
Sunflower Seed Oil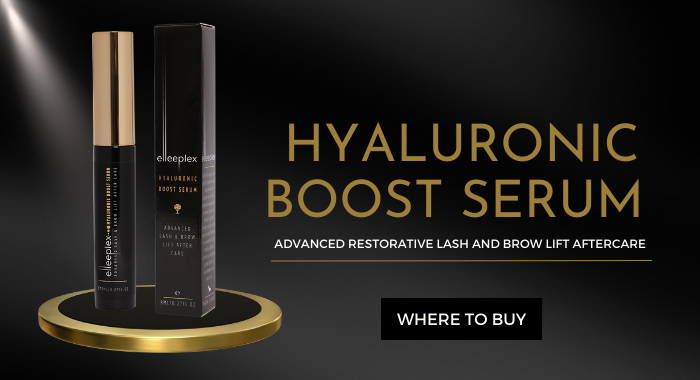 All in all, both formulations are fantastic options for clients wanting to ensure optimal hair health post lash and brow treatments. Our Elleeplex Advanced aftercare is a great option for those wanting to prolong lash lift, brow lamination and tinting results whilst speeding up cell generation and increasing hydration to the hair. As a vegan alternative, the Hyaluronic Boost serum would be suitable for clients wanting to focus on healthy hair growth, boosting volume and increasing strength.