Elleeplex Profusion Lash Lamination Conversion Online Course
REGISTER FOR YOUR ONLINE COURSE TODAY!
WELCOME TO THE ELLEEPLEX
LASH LAMINATION ONLINE conversion COURSE!
For 25 years, Elleebana has performed countless courses with some of the world's most respected training institutions, beauty and hair salons, day spas and wholesalers of the beauty and hair industry. Our fully qualified, hand-picked team, along with Managing Director Otto Mitter have constructed a range of Online courses available WORLDWIDE! These online courses provide world recognised skills to enable graduates to offer in-salon Elleebana services and treatments of the highest standards.
Please ensure you read the full course overview below before enrolling.
You must meet the eligibility criteria to be able to enroll in this course.
Course Overview:
Please read all of the information below before enrolling. To find your closest

 

Elleeplex Online Lamination Educator,

 

please click the link to see further information on the next steps to enroll.
Elleeplex Profusion Lash Lamination treatment by Elleebana is undeniably one of the industries most talked about releases into the lash world for 2021. The Lash Lamination service using the Elleeplex Profusion system is providing the same incredible results as an Elleebana Lash Lift but is a Thioglycolic Acid Free, Sodium Bromate Free, Vegan, Cruelty-free system that is gentle while remaining incredibly effective. The incorporation of the ReGEN Next Gen Product line into the processing steps in the service has been a revolutionary phase created by Cosmetic Chemist and Director of Elleebana Global, Otto Mitter. This course arms you with the detailed concept of lash lamination as well as the hidden tips to mastering your technique to achieve perfect results each and every time and comes to you after two years of clinical trials and development.
Our conversion course is suitable for lash artists who are already well versed in lash lifting and want to make the transition from another brand to Elleebana.
Within in this course you will learn the Elleeplex Profusion application technique and about the Elleeplex Profusion Lash Lamination products.
A case study component is required to receive your official Elleeplex Profusion Lash Lamination Certificate.
You are required to submit your previous certification in lash lifting or lash lamination that you obtained with another brand or training facility. This is subject to review of Elleebana and Elleeplex HQ and if the certificate is rejected you will be offered a full refund.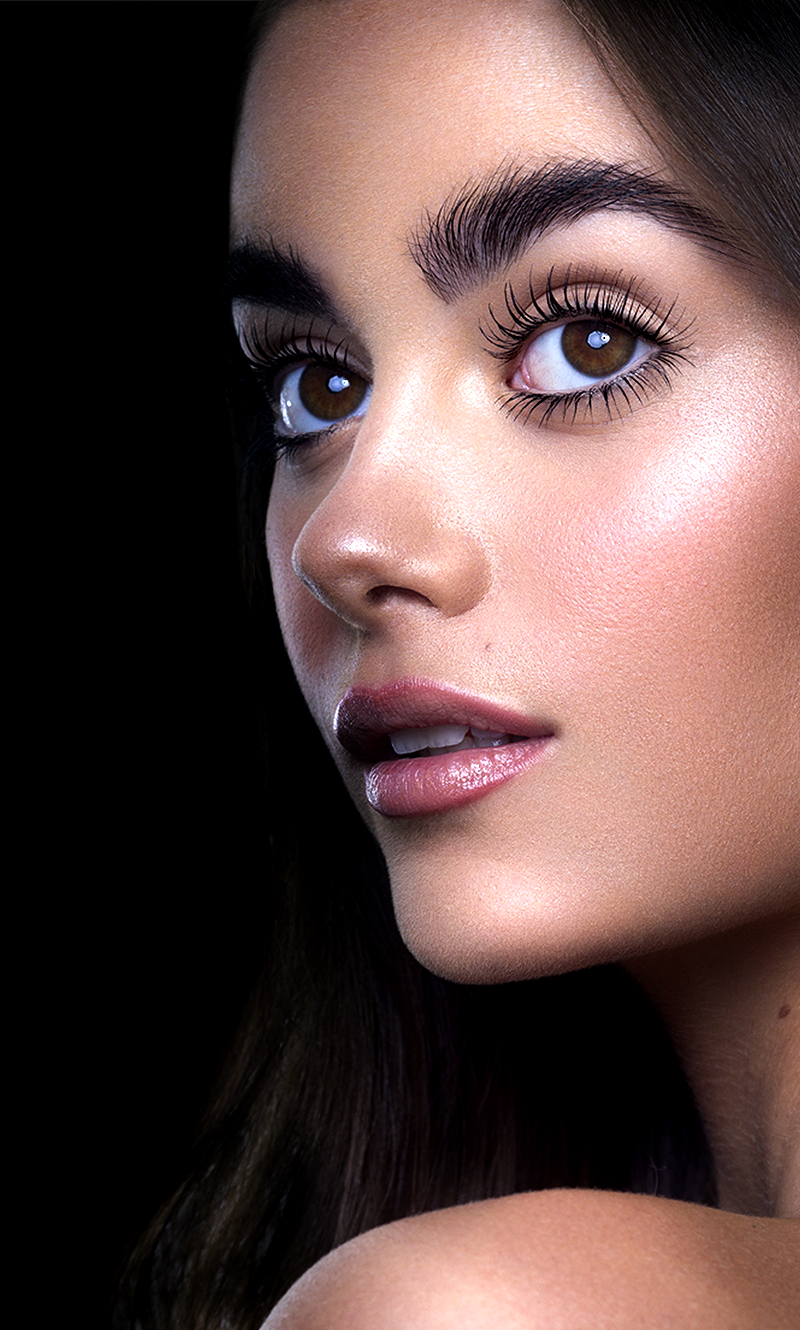 Topics we cover:
• Active ingredients and product knowledge
• Detailed step-by-step application procedure and how to master your technique
• Product information, usage and storage guidelines
• Contraindications and patch testing explained
• Eye shapes and face considerations and key tips to craft the perfect lift for your client
• Advanced procedure on lash lamination reversal
• Lower lash relaxation
• After-care advice and the benefits of retail products explained
• Case study submissions outlined
Course inclusions:
You will receive access to our Online Conversion Course content for 3 months. Your trainer will send you an Elleeplex Profusion 5 Shot Lash Lamination Pack and an Original Elleebana Lash Lift Adhesive. Once you have completed your case study assessment component of the course and deemed competent you will be issued with an official electronic digital Elleeplex Profusion Lash Lamination Certificate.
HOW WILL THE ONLINE PROGRAM BE STRUCTURED?
Enrollment
Upon confirmation of payment, our team will step into action to support your journey through Elleeplex Profusion Lash Lamination Online! Our dispatch team will ship you the product as per the course inclusions above and you will then be granted access to the Elleebana Excellence Academy Online Educational Platform.
Commencement of Your Course
Once you have your account activated you are ready to get started. In the modules you will find a mixture of theory content and in-depth video tutorials in an easy-to-use online learning environment. You will be required to complete a few quiz questions throughout the course and on completion you will be required to submit before and after images (within 3 months) as part of your assessment process. During the COVID-19 crisis, we are extending the assessment period on a case by case basis. Please speak to your trainer directly for further information.
Completion of the Course
Once you have successfully completed the assessment phase of your course, we will issue your certificate of completion! HOORAY!!
Model required:
You will need to source models to do your treatments on, take images and submit to your trainer for assessment towards receiving your certificate.
Click here to view the contraindications
We offer this course with over 25 years' experience offering lash and brow services. The Elleeplex Profusion Lash and Brow Lamination is an advanced duo system that you can utilize to laminate lashes and brows.
Eligibility Criteria:
You will need to be certified with another brand or training institute. You will need to ensure that you have a well-developed knowledge and understanding of the following:
•  Eye anatomy
•  Hair and lash structure
•  Client/technician well-being and self-care
•  Health, safety and sanitation
•  Eye shapes and face considerations when performing a lash lamination
If you do not feel confident that you do not meet the above criteria, please do not enroll in this course. You can gain all of this knowledge in our full Online Lash Lamination Course. Click here to find out more.
There are additional topics we cover in our full Online Lash Lamination Course that are not offered in this conversion course:
• Science of lash lamination, functions of formulas and the chemistry elements
• Profitability and income potential of lash lamination services
• Client/technician well-being and self-care
• Health, safety and sanitation – for your clients and for yourself
• Consultation, reactions and the importance of indemnity and legal requirements such as insurance
• Eye shapes and face considerations and key tips to craft the perfect lamination for your client
• Elleebana facial acupressure for a new approach to client experience
• In-depth marketing strategies for business growth and success
• How to capture award winning images for social media promotion
• Our secrets on how to win lash lift competitions from the judge's perspective
• Frequently asked questions with detailed explanations
If you feel that you need to cover any of the above topics, please enroll in our full Online Lash Lamination Course. You can read about it here.
Please Note:
1. Online courses are non-refundable.
2. We reserve the right to withhold issuing of a certificate until competency has been achieved through successful assessment.
3. Online Courses are available in English with no subtitles, and also in English with Spanish subtitles.
4. The student will have three months access to their Online Course.
5. All trainers in the United States are not direct employees of Elleebana. When you purchase a course from a trainer please ensure you read and understand and agree to all of their terms, conditions and refund policies. All approved and certified Elleebana Trainers are listed on our website – Click Here
*Price is subject to change
You can also view further Elleebana Training opportunities on our website.
CLICK TO ENROLL WITH AN EDUCATOR NOW.