MEET OUR TRAINERS – AMANDA HONEYCUTT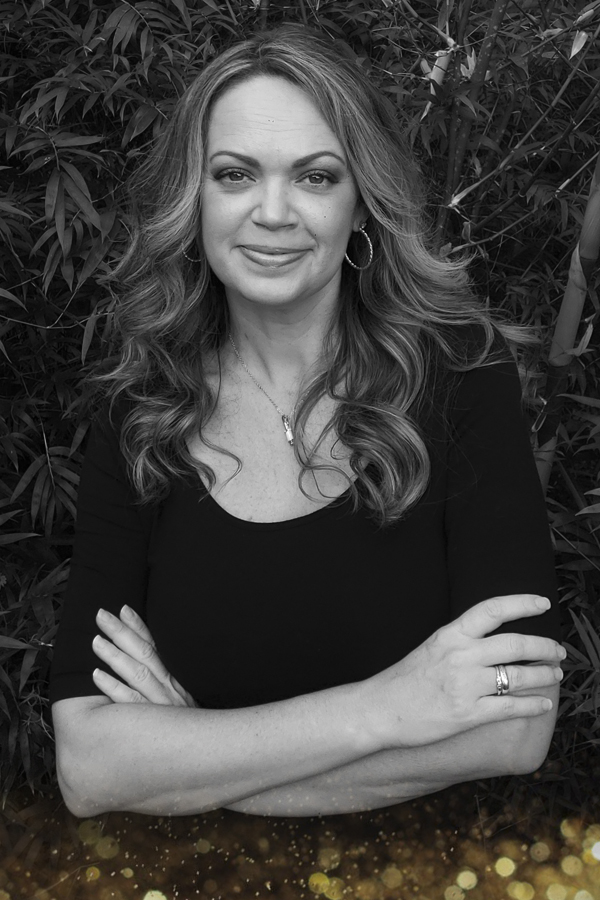 Amanda Honeycutt
Orlando, Florida
– I have happily been making women beautiful as a licensed Esthetician since 2005. I absolutely love all things beauty and therefore have dedicated myself to this industry.
My journey has blessed me with training positions for some of the top beauty companies in the world. I have taught the art of makeup after studying under Kevin Givens with TIGI Cosmetics, I have consulted with spas/salons starting their Esthetic services, I have humbly been featured in three publications, I am currently an Ambassador with Image Skincare and a proud Trainer with Elleebana for Lash Lifts and Tints. I want to learn as much as I teach so I am constantly looking for new ways to grow and then bringing that back to my students and clients.
Elleebana is a family-oriented brand that shares this same philosophy of inclusiveness and creative expansion so joining their team has been one of the best decisions I have ever made. It has given me another fabulous service to offer which brought a new clientele and continues to do so. It also opened a new door for retail which has been wonderful for the clients, students, and me. Being selected to represent them by training their students has been such an honor and one that I take seriously. My goal is that every student leaves my class feeling confident in performing the craft, feeling knowledgeable about the ingredients being used, understanding the proper protocols/timings and why, having the skills to use the tools correctly, having the ability to take gorgeous photos of their work to grow their social media, feeling educated on the retail items to further prosper them and feeling unequivocally supported by myself and the entire Elleebana team. As a Trainer I care about the individual success of every student during class and after.
Student Testimonials
I took the training with Amanda and she was awesome, lots of info, had an answer to every single question (even the stupid ones ha ha) her smile never left her face and her personality is amazing!
– Elena Cander, Florida
I loved my Elleebana Trainer, great product with great hands on training.
– Danita Kirkland, Florida
I wanted to take time out to give applause for Amanada Honeycutt, my Elleebana Lash Lift and Tint Trainer.
She was very detailed in her descriptions and when I struggled a little in the beginning, she was super patient with me and helped me through each step.
I totally recommend her to others! I will be taking future training with her if available.
 – Kymberly Farrar, Florida
I had an incredibly wonderful experience with Amanda Honeycutt. I came to Amanda having been doing lash lifts for a few years. I learned through whatever means. However, I never felt like I could get that incredible effect that I'e always craved . Amanda was amazingly knowledgeable and really knows her craft. She was incredibly meticulous in finding little things I was doing that weren't quite right. (Again, I had been doing lifts before and was getting okay results but wanted to take it to the next level.) Thanks to Amanda, we isolated little issues and mistakes I was making and straightened them out. Today, I truly love doing lash lifts – it's my favorite service to give people. I'm passionate about the Elleebana products we use and can not wait to do my brow lamination certification with her.
Gen Obolensky – Florida
My name is Sandra Hackler. I'm 68 years old and have been a hairdresser for 36 years and done electrolysis and waxing for 38 years. I work 50 hours a week plus take care of my husband of 36 years who has MS. So, in the middle of a pandemic, I thought I would learn eyelash lifts. I asked one of the girls where I worked what product she used, and she told me about Elleebana. The supplier I contacted, Lash and Beauty Store, suggested I sign up for an online course. They recommended Amanda Honeycutt as my trainer because she was one of the best educators in the business. They were right. Our first zoom meeting was supposed to last two hours. Three hours later, Amanda had explained everything we would be doing in the next three months plus answered every question I had. She was so kind and made me feel comfortable about taking this course. Amanda guided me through each lash lift on each of my models. This included how to take pictures and putting them in a grid. She also recommended several apps for me to use for this process. Once I had these steps figured out it was so much easier for me to do. I was able to submit photos of my models for Amanda to look at. She would take an hour to an hour and a half to look at each model and give me ideas and pointers to improve my lifts. I could not have done this without her help, guidance and kindness. Amanda was so good to me through the whole process. In fact, I am hoping to take the brow laminating course from her in the future. Thank you, Amanda, for all your help and patience. You are as beautiful on the inside as you are on the outside. If you can train me, one of your bigger challenges, you can train anyone.
Sandra Hackler
Elleebana Certified Trainer in:
ELLEEBANA LASH LIFT:
Hands on Courses | Online Courses | Conversion Courses
ELLEEPLEX PROFUSION LASH LAMINATION:
Hands on Courses | Online Courses | Conversion Courses
ELLEEPLEX PROFUSION BROW LAMINATION:
Hands on Courses | Online Courses | Conversion Courses