MEET OUR TRAINERS – BRITTNEE VIOLET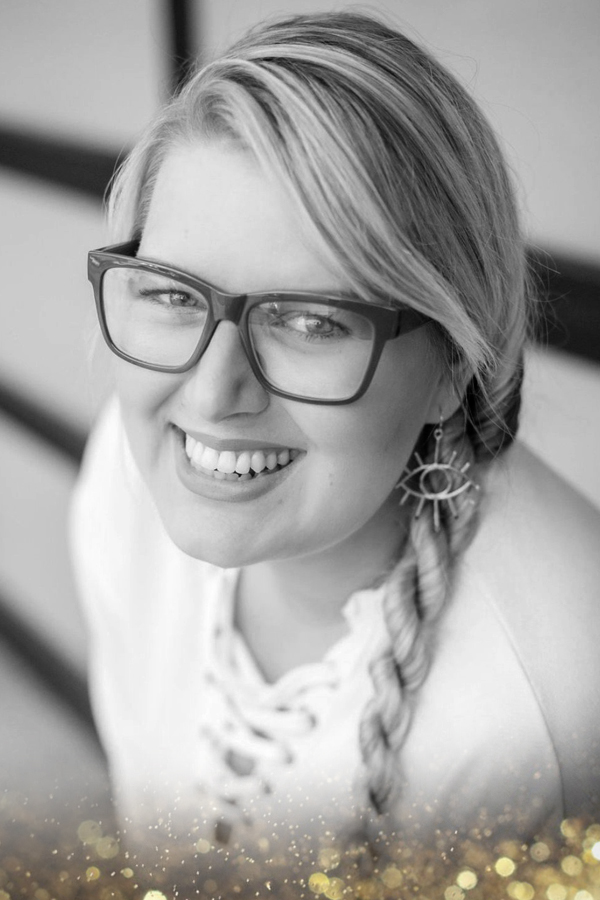 Brittnee Violet
Portland, Oregon
– 
Brittnee Violet is an easy going Esthetician advanced in Lash lifting. She loves helping others polish their potential, reminding them of their beauty inside and out.
Her genuine passion to always educate through fun down to earth techniques and provide extraordinary customer service is what sets Brittnee Violet apart in our industry. Feel free to reach out for any reason, any time.
Student Testimonials
Brittnee Violet has been one of the biggest supporters in my 4.5 year career, so far. She's a hands-on trainer, taught me the best lash lift technique with Elleebana. As well as Elleebana Henna Brow. She went above and beyond with her support by being genuinely friendly, a leader/mentor and very knowledgeable in her work. Any peers or colleagues that ask me about my training with Elleebana, I always recommend Brittnee for the job. 
– Libby Boggs Beauty
Brittnee was SO helpful in the lash lift & tint training process! She was very thorough in her explanation and answered all questions along the way. I'm a very visual learner, so it was helpful that she demonstrated a full service first. And then when it came to my turn, she resisted telling me all the next steps to follow while doing the service on my own so I would fully think and comprehend what I was doing without the answers just being handed to me. She's been great in answering and questions since leaving the course and I feel like she really set me up for success. I feel very confident in my work following the course!
– Beauty by Bailey
Brittnee is an amazing trainer and distributor for Elleebana. Brittnee trained me for lash lifting and tinting when I was fresh out of cosmetology school, little did I know the service she was teaching me would account for a huge part of my success. I have performed hundreds if not thousands of lash lift and tint in the 3 1/2 years since she trained me. Brittnee was great at showing helpful tips and tricks as well going over all of the important details in the Ellebana training. She is quick to respond and to send product. I know that even to this day I can go to her with questions about lashes and products. 10/10 would recommend Brittnee!
– Carissa McCall – Blessed Beauty Bar
I feel so lucky to have found such an awesome trainer. Brittnee is so knowledgeable and made it so easy for me to learn from her. She is so patient and answers all your questions to make sure you understand everything you need to be doing. I've never had anyone explain something so well to me I left feeling totally confident to be able to do this service properly and be able to educate my clients as well.
– Morning Star; Threading by Star
I met Brittnee years ago, when with my formal employer. After that experience I have had 2 more training sessions with her. She is amazing, makes the training fun, she is very knowledgeable, and she is very clear and specific. I now work for myself and I will go back to her for any training as I can always count on her, for a not only a great training but for quick delivery of the products too. I would recommend Brittnee to everyone!!!
– Gimena Phillips
I'm so glad I found Brittnee Violet and the Babe Cave, it's such a cute little place in Portland. I love how exclusive and cozy it is. Especially for lash lift training, as smaller one on one time always work best for me. Brittnee is so good at giving all the information and in a down to earth way. She hands down has taught me the best techniques and continues to mentor me as needed. Brittnee even sends me products at the drop of a hat and keeps me up to date on the new products as they come out. So thankful for her. Elleebana is lucky to have her.
– Jessica Lew
After doing a thorough search for lash lift trainers in the Portland Metro Area, I found the Elleebana training course offered by Miss Brittnee Violet. Brittnee has a passion for teaching and an outgoing bubbly personality to make you feel welcomed and comfortable while learning new techniques. Although I no longer use Elleebana, I still utilize many of the lash lifting tips and techniques that Brittnee Violet shared with me and I am thankful I began my lash lifting journey with her.
 – Audrey Jones, Pacific Northwest Electrology & Skincare
I came to Brittnee to initially get trained in Elleebana Lash Lifts but little did I know that I would be getting so much more. She taught me way more than I thought I'd need and went above and beyond my expectations. Not only did I get a bad ass instructor, I also got a friend in the beauty industry. I even went back to her to get trained in Elleebana Brow Henna because I knew I could trust her to show me the ranks. She's available when she says she is for any questions or concerns I have. She's very professional and just an all around amazing person. If you ever find yourself looking to get trained in Lash Lifts or Brow Henna Brittnee is your girl!
– Katrina – KD Beauty  
Brittnee was my lash lift and tint instructor back in February. She was and is so easy to work with! She makes everyone in her room feel like a friend from the very start, I even feel like her friend now 🙂 I'm still new to the lash department but I know I can always count on her to answer all of my questions.
– Kaitlyn Lakey 
Brittnee is a fabulous trainer and rep for Elleebana! I've been an Estetician for 16 years and pride my work on high end service.  Lashes have always been a challenging area for me and I feel so grateful for choosing to get lashlift/brow henna certified with Brittnee! She created a fun environment and taught our class clever tricks and techniques to provide the kind of results that help clients feel their most beautiful self! 
Not only did I leave feeling inspired and ready to fill my books, but I felt super supported afterwards. She made herself available to walk through anything that might have slipped my mind from class and came through whenever necessary with quick solutions for unforeseen challenges. She is encouraging, inspiring and very patient. 
Thank you so much for sharing your creative energy in such amazing ways! I will definitely pay it forward in my work.
– Babe Cave 
Elleebana Certified Trainer in:
ELLEEBANA LASH LIFT:
Hands on Courses | Online Courses | Conversion Courses
ELLEEPLEX LASH LAMINATION:
Hands on Courses | Online Courses | Conversion Courses
ELLEEPLEX BROW LAMINATION:
Hands on Courses | Online Courses | Conversion Courses
ELLEEBANA BROW HENNA:
Hands on Courses | Conversion Courses