MEET OUR TRAINERS – LOANA BARKER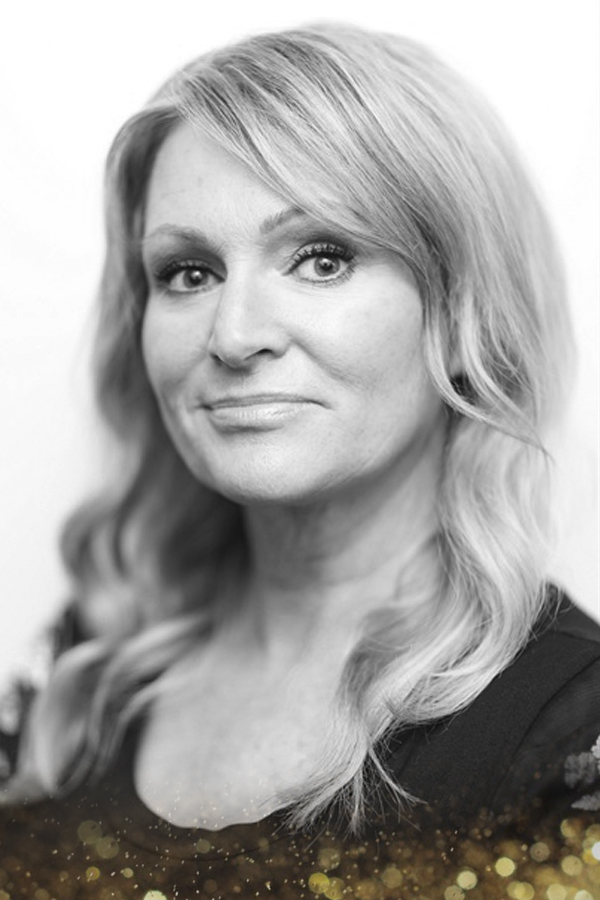 Loana Barker
Roseville, California
Loana began her journey in the world of beauty by obtaining her Cosmetology license over 30 years ago and focused on the hair and nails industry. She witnessed for herself what joy this industry can bring to her clients and quickly knew she had found THE BEST job ever!
Loana is actively involved in continuing education and expanding her knowledge and expertise through various forms such as classes, seminars and symposiums. She is passionate about continually learning and improving. After years of completing various roles as a Cosmetologist, Loana decided it was time to focus her career in the areas of the industry she loves most, Lash and Brow Services.
In 2013 Loana looked to expand her knowledge and grow her business by becoming certified in both Classic and Volume Lash Extension applications. She spent a few years focused on eyelash extensions before she was introduced to the Elleebana team in 2016 and found her new favorite service. She became certified as an Elleebana Lash Lift and Tint technician and shortly after became a certified trainer. She hasn't looked back and is dedicated to helping salon teams, independent Cosmetologists and Estheticians succeed as lash artists.
Loana is as an expert Trainer for both Elleebana and Belmacil and also one of the main product distributors for Elleebana USA. She continues to collaborate with other professionals in the industry and has a perfectionist mindset which sets her apart. Her main goal is to ensure that each and every student receives special attention, leaves her class with the knowledge and skills necessary to succeed as a lash and brow artist.
She very much enjoys the daily interaction with clients, students, and customers alike. Building close relationships with other Distributors and Trainers has brought Loana immense exposure and developed her confidence and renewed her devotion to teaching. Loana takes pride in staying up to date with new and exciting changes in the Beauty Industry, is always growing, and understands that if you aren't learning… you aren't doing anything!
Student Testimonial 
I completed the Elleebana Online Lash Lift course with Loana. She explained and went over everything so well. I feel super confident! Is it strange for me to say I loved every minute of it? LOL! Honestly that was the best online training I've ever taken. I took my microblading course online too and it was nothing like this. I felt so lost after I took that and unfortunately had to seek additional information and another company to learn. But THIS lash lift course was amazing ❤
Jaime Farlese – Hudson Valley, New York
I recently took the brow lamination and lash lift course with Loana, she is AMAZING! Very thorough in explaining the processes, she made herself available outside of the course if I had any questions while doing my case studies. Highly recommend taking the course with her.
Vivian Portillo – Trained Student
Loana was such a helpful instructor! She was there every step of the way and was always available. Very thankful for her patience and knowledge. So excited to start adding this awesome service to my practice.
Karlie Winter – Trained Student
I thoroughly enjoyed my Elleebana training with Loana! At first all the information felt overwhelming but after getting through all the modules with her, I was very excited to get into the online portion of the training and then to start the actual case studies.
What I really loved was Loana's attention to detail!! I felt that she wanted me to be the best at the lamination services. Even though I did the course online, I felt that she was right here with me, as she saw all the areas that I could improve on, and she gently coached me into getting it right!
She always found something positive to say for the case studies, and I always felt supported and encouraged.
I appreciate the training so much, thanks Loana!!
Trudy Miller – Trained Student
Elleebana Certified Trainer in:
ELLEEBANA LASH LIFT:
Hands on Courses | Online Courses | Conversion Courses
ELLEEPLEX PROFUSION LASH LAMINATION:
Hands on Courses | Online Courses | Conversion Courses
ELLEEPLEX PROFUSION BROW LAMINATION:
Hands on Courses | Online Courses | Conversion Courses
ELLEEBANA BROW HENNA
Hands on Courses | Conversion Courses