MEET OUR TRAINERS – SUSAN HOUDE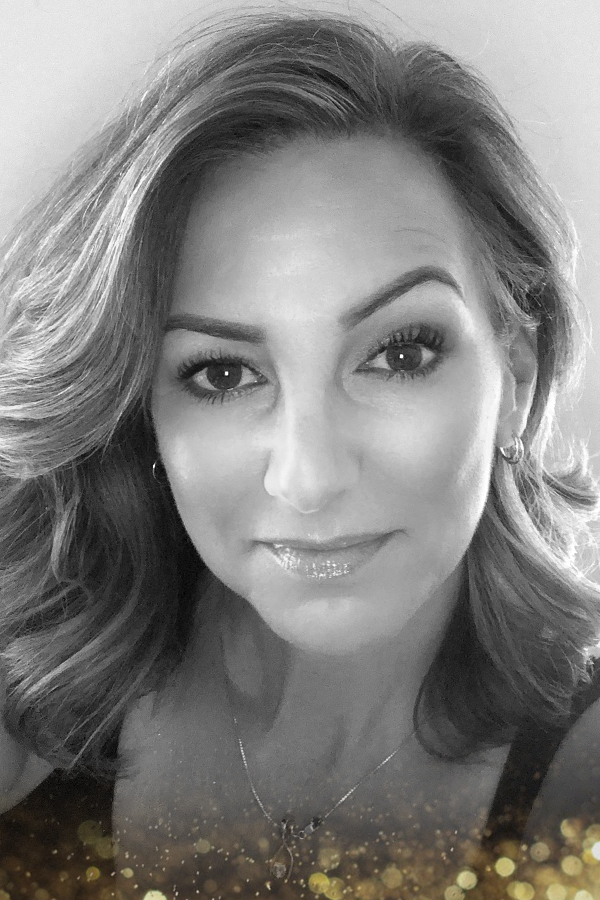 Susan Houde
Chester, Connecticut
Susan Houde is a spa owner, licensed esthetician, makeup artist and lash lift and henna stylist and educator with Elleebana. For over 28 years, Susan has worked in all facets of the beauty industry from free-lance makeup artist, skin care pro to business manager and now spa owner. For the past six years, she currently owns and operates Wild Honey Face & Body Suite in Chester, Connecticut.
Susan grew up north of Boston and was always THAT girl who loved all-things beauty. She holds a degree in English and set out to become a teacher early on. After graduating, she decided to become a licensed Esthetician and graduated from the Catherine Hinds Institute in 1992. This is when her true passion was discovered. The journey from the treatment room with clients to managing multiple salons and spas, Susan always loved learning new techniques and services, while educating her clients along the way.
Education has always been a part of her skillset, and in 2016, Susan decided to become an educator for the global brand, Elleebana. Lash Lifts along with Henna Brows have changed the scope of her business. She loves teaching this skill to like professionals, and her love and enthusiasm for the products and services is infectious.
Susan continues to learn and grow as a professional while enjoying the interaction and relationships with clients. She would describe herself as a "beauty junkie," professional yet real, honest with a sense of humor.
Susan currently lives in Connecticut with her husband of 24 years, Jeff, her two sons and dog Eva. She is also a singer in a professional cover band, plays the piano and is a die-hard sports fan.
Student Testimonials 
I recently took the Elleebana Lash Lift and Tint course with Susan and it was amazing. She was organized, informative and wonderful to work with. I left feeling confident and ready to work on my clients. I highly recommend this course!
– Elizabeth Greene
I recently completed the Elleebana Lash Lift & Tint training with Susan and I can't begin to describe how excited I am to be on this new journey – which is in part because of Susan! She was very informative, didn't rush at all, and has been certified and doing lash lift and tint services for several years. She knows her stuff and is excited to share her wealth of knowledge with her students. She's very hands on and is incredibly open to helping you even after you leave! She is supportive, positive, and helpful. I would recommend anyone looking into a lash lift and tint course to take it here – you won't regret it! You'll leave ready to take on the world with your new love for the skill. 
– Lauren Page
I took the Elleebana lash lift training course with Susan. I was debating between taking the online training course or the hands-on course and I am so glad that I did the hands-on course! Susan is kind and patient and has great technique. What she taught me I never would have gotten from online training. I am so glad that I found her!  
– Lina Garcia
I took the hands on Elleebana Lash Lift and tint course at Wild Honey Face and Body Suite and could not have been happier with my one on one class with Susan. She was an amazing teacher; she thoroughly went over everything I needed to know about offering / performing this service to my clients. She then performed a lash lift and tint on a model while I watched, and she went through each step with me and answered any questions I had while she was working on her model. Then it was my turn. I was not nervous at all, Susan made me feel so comfortable and so confident that I felt like I already knew what I was doing, and I gave my model an amazing lash lift and tint with her assistance! She helped me take photos so that I can document all of my work. I could not have asked for a better class and instructor. I am beyond excited to offer this service to my clients and even more excited that she was the one that trained me. I would HIGHLY recommend anyone to get trained by Susan!
– Kate Story
Elleebana Certified Trainer in:
ELLEEBANA LASH LIFT:
Hands on Courses | Online Courses | Conversion Courses
ELLEEPLEX PROFUSION LASH LAMINATION:
Hands on Courses | Online Courses | Conversion Courses
ELLEEPLEX PROFUSION BROW LAMINATION:
Hands on Courses | Online Courses | Conversion Courses