Bartender to Brow Boss Babe, Elleebana Trainer, Anastasia Hoff's career sea change has positioned her at the forefront in the brow game with international recognition achieved within only a few short years. Anastasia says this wouldn't have happened without the pivotal mentoring from her Elleebana Educator – Master Trainer, Kelly Rhode.
Anastasia's natural ability for creating Instagram scroll stopping brows is her gift, it took but a moment after picking up her tools to see what it would take to create face flattering brows. Her transition to training students in these skills however was a different story.
Having studied at the prestigious Elleebana Academy both with Brow Henna and Lash Lifting, Anastasia knew she LOVED the range and products. The natural progression was to become a trainer herself after realising that she wanted others to see how amazing these products are for salon building services. However, her bartending background saw the need for her professional direction to be polished and her marketing efforts to be defined to appeal to other salons. This is where Anastasia's Master Trainer Kelly Rhode of Rhode Pro Academy was more than happy to assist and mentor Anastasia to hone her craft and her professionalism without dampening her sassy sparkle. 
The two have become a dynamic duo sensation in Minnesota, brow training up a storm and achieving a significant amount of industry recognition. Anastasia's impressive work is now being shared on international platforms as well as Instagram Wax and Lash Lift pages – seen by literally thousands of viewers.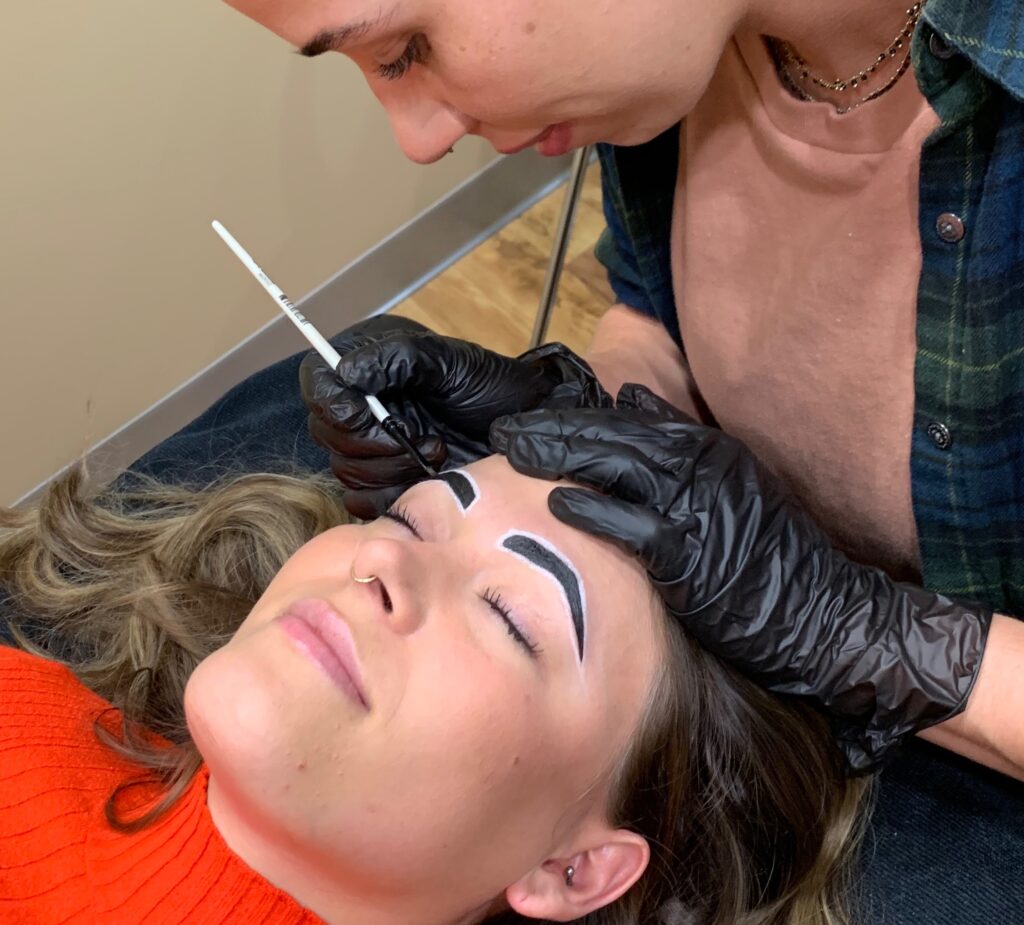 The on flow for this recognition only spurs Anastasia to be even more proactive in her newfound field of brow education excellence. She is training and being mentored further by International Brow sensation and Elleebana Brow Henna Trainer, Natallia Ivchankova and doesn't plan to stop any time soon. Sharing her ever growing knowledge and passion with her students is her key focus and with her hands-on approach to education, Anastasia is a Brow Babe to keep your eye on.
Mentorship is truly a step forward for students and finding a dedicated trainer that will hold your hand through the journey to success isn't always easy. This perfect partnership of a mentor training a student all the way from the ground to becoming a mentor herself is a match made in heaven.
Join forces in the success shared and meet your mentor match today at our meet the Elleebana Trainers page https://elleebana-usa.com/meet-our-trainers/
Follow Anastasia's career and industry highlights here: https://www.instagram.com/sparkstudiomn_brows/
Meet her Industry Mentors here:
Kelly Rhode – https://www.instagram.com/rhode.education/
Natallia Ivchankova – https://www.instagram.com/natalliaivchankova/