To grow in the beauty industry we need to adapt and stay up to date with trends that are beneficial to boosting our bottom line in business, of course, you need to always do extensive research and find the most viable trends that can go the distance, importantly, when we are choosing new additions to our menu we always need to ensure they represent us in the best way to make sure as therapists we uphold a great reputation and that our clients have a wonderful experience.
Diversification is a keyword in business growth, if you can keep your treatment menu diverse you open more possibilities and a key role to profitability in business is to maximize our income in the least amount of time spent. Lash & Brow services have become a leading mainstay in many salon menus around the world, they have powerful key benefits of giving instant gratification results and you can combine services to maximize profit within the same appointment time, win!
Lash and brow services have a broad range of options such as eyelash extensions, lash lifting, brow shaping, cosmetic tattooing, lash and brow tinting, these have boomed over the last few years because having gorgeous lashes and brows is an essential part of our overall beauty regime, you can have gorgeous skin, but having amazing lashes and brows pushes the beauty scale to the next level. In the growing world of Instagram and social media, the education and information that is available on the benefits of these services have created more demand, allowing salon owners to grow and enhance their businesses from these wonderful services.
Otto Mitter's First Tip
The first tip for growing your business in the lash & brow scope is to "immerse yourself in quality education". There are a lot of brands and products available in the industry and they all have similarities, but they also have subtle differences that can deliver very different outcomes or results. Immersing yourself means really investing not just financially, but personally in time to ensure you master your craft and ensure you get the results that are going to have your clients coming back again and again.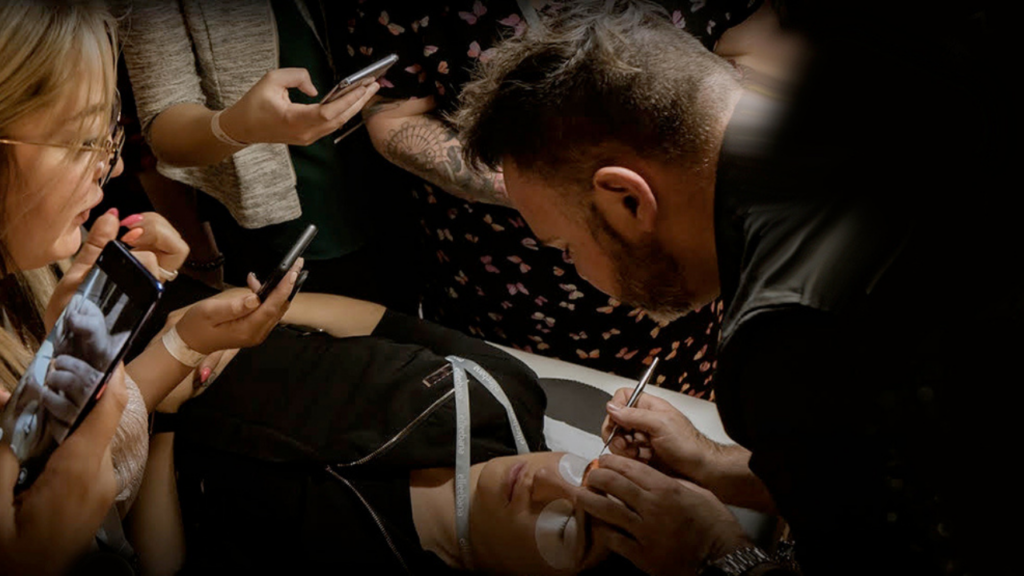 Otto Mitter's Second Tip
My next piece of advice is "grow your customer base". Adding lash and brow services to your menu will be an exciting addition, you've completed your training and now you're ready to see those clients come walking in the door right? But they aren't just magically going to appear because you add them to your menu and even if you have existing clients they still need to see the proof of why these services are so amazing to have. The first thing to do is start building your portfolio of work so you can showcase the gorgeous results that you can achieve with these services, ensure you have good lighting and clear before and after photos or videos of case studies, and add these to your salon prospectus, iPad, social media and website to show to your clients the beautiful work that you are doing. Consistency in showcasing great results is key and will help the interest grow.
Otto Mitter's Third Tip
One of the things I love about these services is having the ability to "increase the frequency of transactions". Lash Lift services tend to last on average 6, 8 and even 12 weeks depending on the system you choose and the clients lash growth cycle, but having your clients in every 6 weeks is ideal as the more times you see your client throughout the year the more income for you and the more care and attention is given to your client to ensure their lashes and brows are maintained and looking on point. Choosing a Lash Lift or Brow Lamination system that is gentle on the hair and minimizes chemical damage will allow clients to come in around the 6-week mark, this is going to benefit you and your clients more in the long run, not only from a profit sense but from a positive customer experience sense. Brow shaping, eyelash extensions, and tinting are all services that can be incorporated in frequencies of 4 – 6 weeks so they make an ideal partnership to help increase salon revenue.
Otto Mitter's Fourth Tip
Another great benefit of lash and brow services is they help to "increase the average spend of each client". This is a huge benefit to making your salon more profitable because you don't need to spend any more time, but you can double the revenue. For example, Lash Lift can be coupled with a Brow Lamination at the same time, the key here is to immerse in excellent training and then practice combining them in one service and once you have the confidence you won't be turning back. The average treatment time for a lash lift is approximately one hour, most salon owners need to be bringing in a minimum of $75 – $100 per hour to cover expenses and make some profit, designing a treatment package with a Lash and Brow lamination combo service allows you to charge approximately $150 – $200 for the hour, add some tinting into this package and you can increase this revenue further. Let's think about this over a year over a range of clients, if you're bringing in 150k a year with services, that could double to 300k a year! See the difference in how this all adds up in the long run? It can really take your business to a whole new level.
Otto Mitter's Fifth Tip
Another huge benefit is the aftercare program which helps you earn extra income as well. After I perform lamination services I apply a specialized aftercare mascara or lash conditioner to the clients' lashes such as Elleeplex by Elleebana, which adds instant volume and conditioning, and every single time clients see the results, they are amazed at the extra length and volume that is achieved, but not only that, the aftercare products are packed full of essential vitamins and ingredients that give longer lasting results and healthier looking lashes. It's a win for everyone and what I love about it, is it's not something that becomes a hard sell! Your clients literally say "Can I have one of those please? Thank you".
Once you master the art of lash and brow services and build trust with your clients, it creates client loyalty and "increases client retention". Offering these services does require skill and dedication but with quality education and excellent products most challenges are overcome, all that is left is to add your personal touch and excellent customer service. The world of Lash and Brow has become a multi-billion dollar industry in its own right, by incorporating these into your menu you'll be well on your way to growing your beauty business to new heights.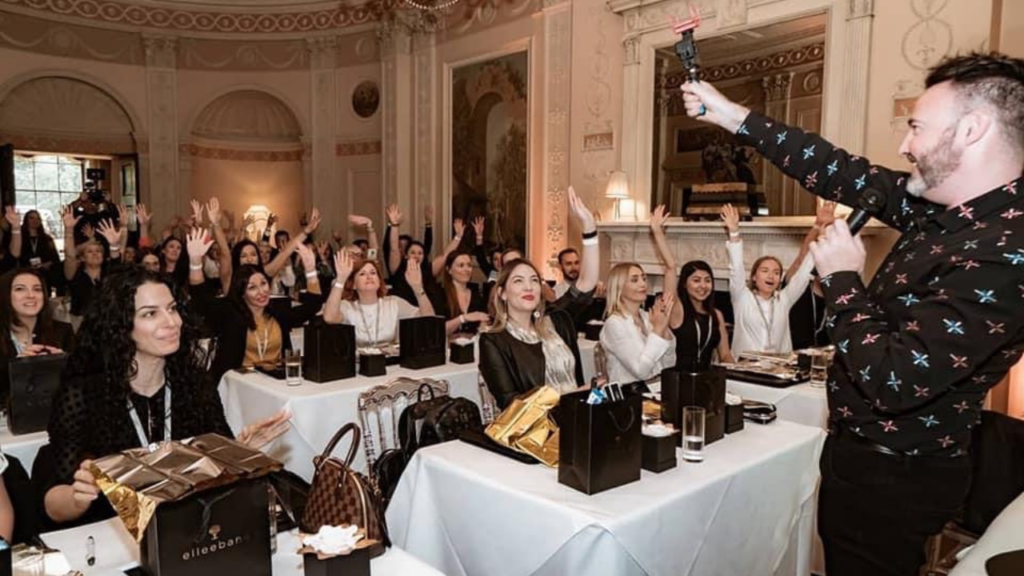 Article was written by Otto Mitter, Otto is a multi-award-winning lash and brow educator, product developer, cosmetic chemist, and owner of global beauty brand Elleebana. You can follow the journey @elleebana on Instagram.