Welcome to the world of Elleebana – the multi-award-winning brand that lives and breathes lashes and brows. Founded by the power couple, Otto and Zoe Mitter, Elleebana is a place where passion meets excellence in service and innovation in products. The Mitter's knew that to build a successful business and turn their dreams into reality, they needed to surround themselves with like-minded people with a burning desire to make positive change in the beauty industry. That's why, at Elleebana, everyone is treated like family. Whether you're a student, an educator or a customer, you can expect to be welcomed with open arms. Here are some of the amazing initiatives that creates such an amazing culture at Elleebana HQ:
Pushing Boundaries & Supporting One Another
Here at Elleebana, the culture from day one has emphasized supporting one another. The team has witnessed incredible growth in its educators over the years, and they continue to achieve amazing things. At the beginning of this year, we held a bootcamp where we asked all of our educators what their 2023 goals were. This was an incredible exercise to kick-start another year of smashing goals and spreading inspiration and motivation. And the exciting part? They're already seeing those dreams come to life!
Just to name a few; USA Master Educator, Kileigh was invited to the Atlanta Skin Games as an expert judge for the Lash Lift and Brow Lamination competitions. We've also seen many of our educators compete and place in the most prestigious and competitive brow and lash competitions around the globe. Our team is incredibly close, practically a family. Watching your work-fam step outside of their comfort zone and achieve incredible milestones, is one of the most special parts about working at Elleebana.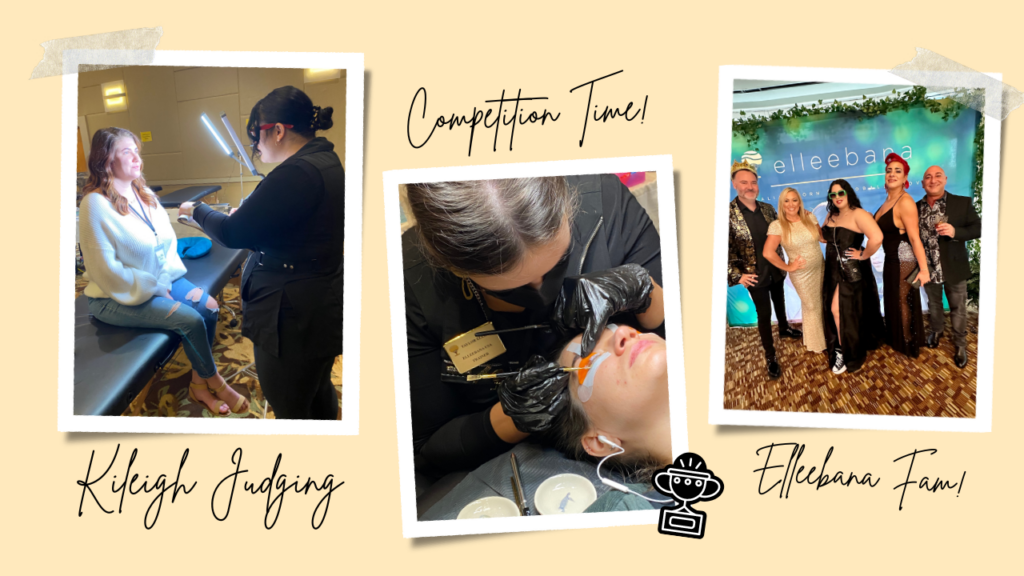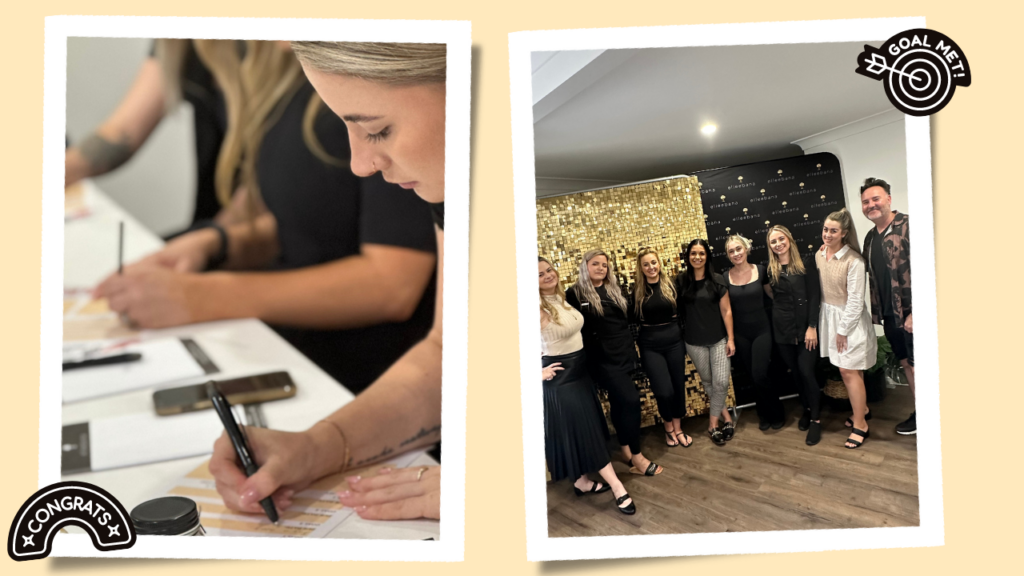 Networking Events
We understand the importance of networking and staying up-to-date with the latest trends and innovations in the beauty industry. That's why we encourage our educators to immerse themselves in the industry by attending networking events and conferences around the world. Elleebana have flown our educators to speak or attend events organized by the leaders in the industry to share knowledge and learn from others. These events provide a great opportunity for Elleebana trainers to connect with other professionals, learn new techniques, and stay ahead of the curve when it comes to industry developments. California, Atlanta, Sydney, Las Vegas, Chicago, and Greece are just a few of the hot spot destinations we have flown the Elleebana flag in the past couple of years. Life is too short not to work somewhere fabulous! Where to next, is the real question…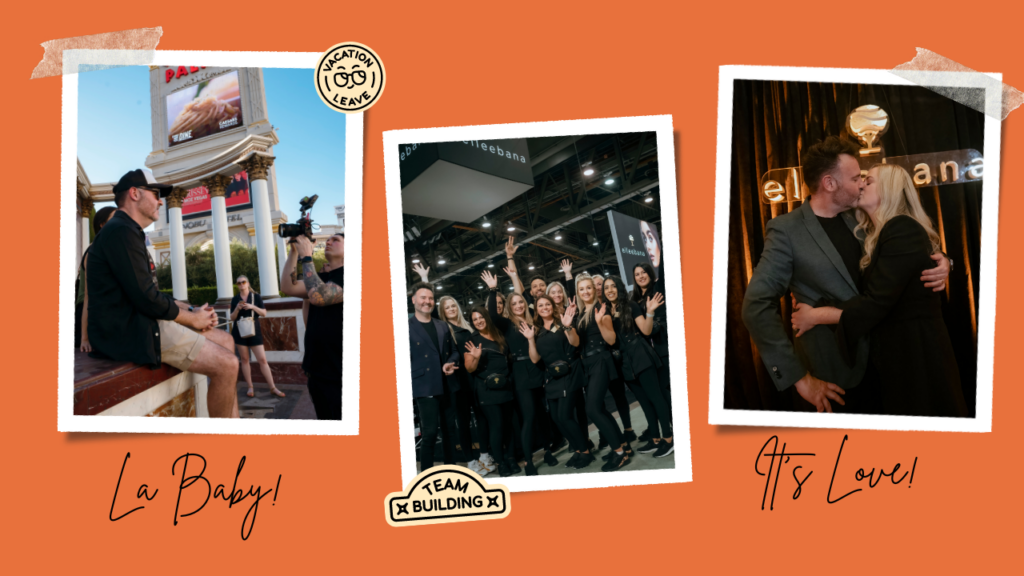 Educational Development
At Elleebana, education is at the heart of everything we do. Customers now want more than just amazing products, they want incredible support, service and value! To ensure that our Elleebana educators are providing top-tier support we provide regular training sessions and workshops for professional development. Our newest Elleebana Educator, Lauren was impressed by the training process of becoming an educator. "My experience at Elleebana has been great so far. I have LOVED the culture here; everyone genuinely cares about each other and their success. It has been SO nice to be a part of a beautiful community. The training process to become an Elleebana educator has been amazing and although it requires a lot of hard work, I have already learned so much in my first three months. This journey has already been so much better than I could have ever anticipated and I feel so lucky to be a part of this team!"
At the end of the day, we are all on the same team working towards the same goal. Elleebana is more than just lash and brow products – it's a culture, a community, and a family.