"Too often we underestimate the power of a touch, a smile, a kind word, a listening ear, an honest compliment, or the smallest act of caring, all of which have the potential to turn a life around." – Leo Buscaglia
This week the Elleebana USA team has spent some time packing meals for kids and families in the country of Djibouti in East Africa. According to www.actionagainsthunger.com, "The humanitarian situation in Djibouti is worrying: nearly one-third of the population was in need of humanitarian aid in 2017, with around 155,000 people suffering from food insecurity, a global acute malnutrition rate of 17.8 percent, and some 15 percent of the population without proper access to water, healthcare or sanitation." Together with other volunteers at Feed My Starving Children in Schaumburg, Illinois, our USA Team fed 47 kids for an entire year with the time we donated to pack meals.
"Volunteering at Feed My Starving Children is a great team-building experience! I had so much fun bonding with my team while contributing to a good cause. It was rewarding at the end of the session because we got to see how many children we helped! This was my third time volunteering at Feed My Starving Children and each time makes me even more motivated to come back and continue to give back." Sandy Oraham, Administrative Assistant
"I've always wanted to do something like this and I am so happy I got to do it with my Elleebana family! Was so fun and can't wait till we are able to do something like this again!" – Gilbert Valverde, Senior Operations Manager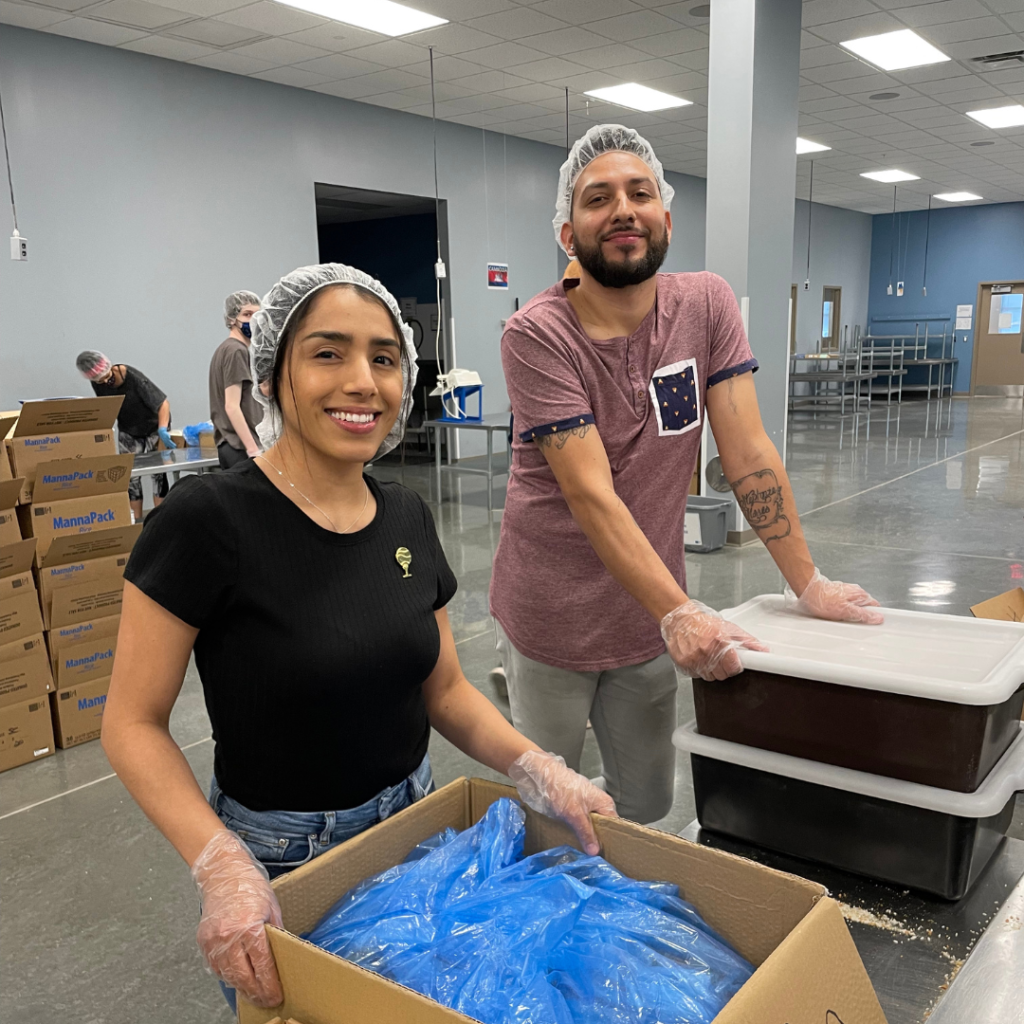 "It is so often we live our everyday lives and don't take a second to think about anything that's beyond our reach or that has to do with someone else's well-being.  It has been such an important part of my life to try to give back a few times a year in some way, shape, or form, however, it has always been owning my own time to do so. For our Elleebana USA HQ Team to be able to go as a collective and do something that is so much bigger than us was truly rewarding in so many ways. I hope we have inspired others to give back in any way they can as well. Feeding My Starving Children was a great experience, each group of volunteers was assigned a country they were packing food for. We packed food for The East African Country of Djibouti where 1/3 of the population is in need of humanitarian aid. Each one of us played a vital role while packing the food as we raced to fill as many boxes as we could in our allotted volunteer time. It made it super fun to have a game-like competition for a great cause. I can't wait to go back or go and do more things to give back in our community or something to help another country in need." Kileigh Johnson, Master Trainer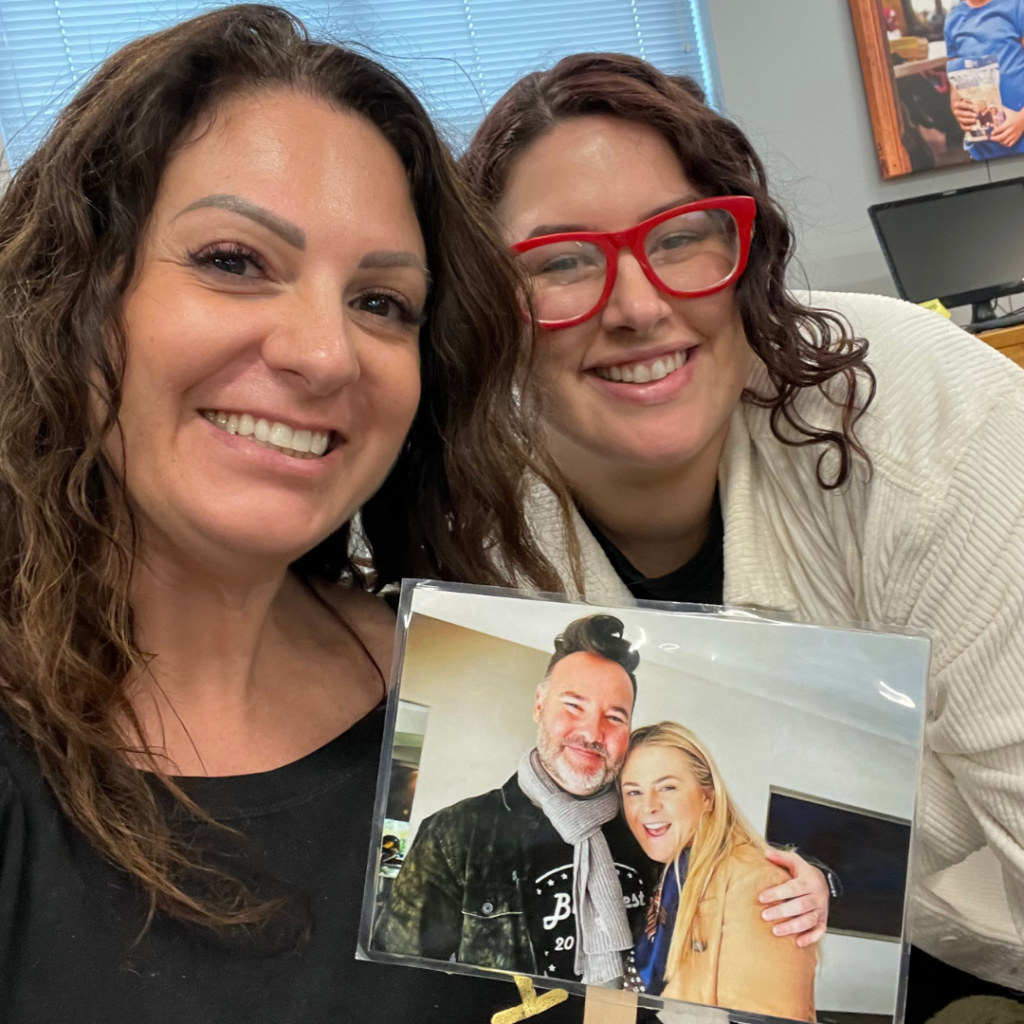 "Volunteering at Feed My Starving Children really helped to open my eyes to the privilege I have, and it humbled me in a major way. It made me happy knowing that my actions were directly helping struggling children all over the world. I'm really grateful for the opportunity and honestly, I cannot wait to do it again and beat our record!" – Devon Nelson, Warehouse Associate
"Volunteering at Feed My Starving Children was very rewarding. Helping and nurturing kids has always been a passion of mine so to know that we were able to help children in need of basic necessities was a humbling experience. I will look forward to doing it again" – Areli Valverde, Warehouse Supervisor
"Living in a land and time of abundance, and grinding daily in the beauty industry, it can be easy to lose sight of the importance to advocate for those living with less. I am so proud of our team, they were all really excited to donate their time and energy for a good cause. They were cheering and encouraging each other during the packing, and always trying to beat the records the announcer was setting for us. We all agree that this experience left us fulfilled and feeling accomplished, and it's something we will sign up to do again soon." Mindy Lam, Chief Operating Officer
Click on the link below to donate!
Feed My Hungry Children | Everyone Can Help Someone (feedmhc.org)