There's no better time than now to focus on growing your career.
Our focus in 2022 was on building a team of positive and inspirational success stories. One of the tools Elleebana provided to the American Educators is called PERMA and stands for Positive Emotions, Engagement, Positive Relationships, and Meaning.
We believe a mentorship program is a great way to further your career and achieve your goals. With that in mind, PERMA is a valuable resource that helped our Educators reach their professional and personal goals.
The beauty industry, especially sole traders or those that own small salons, often struggle with isolation and loneliness, so they look to a network or brand for comradery and unity and to feel connected.  PERMA came on the scene to dig a little deeper into these topics and ask everyone to become a little more self-aware and to broaden their strategies to build and maintain a positive and meaningful life. 
The plan started with a goal-setting meeting in January and a monthly touch base session tackling a different topic. Topics varied from positive emotions, engagement, accomplishment, achievement, positive changes, leadership, self-motivation, self-awareness, social skills, and building trust with the team.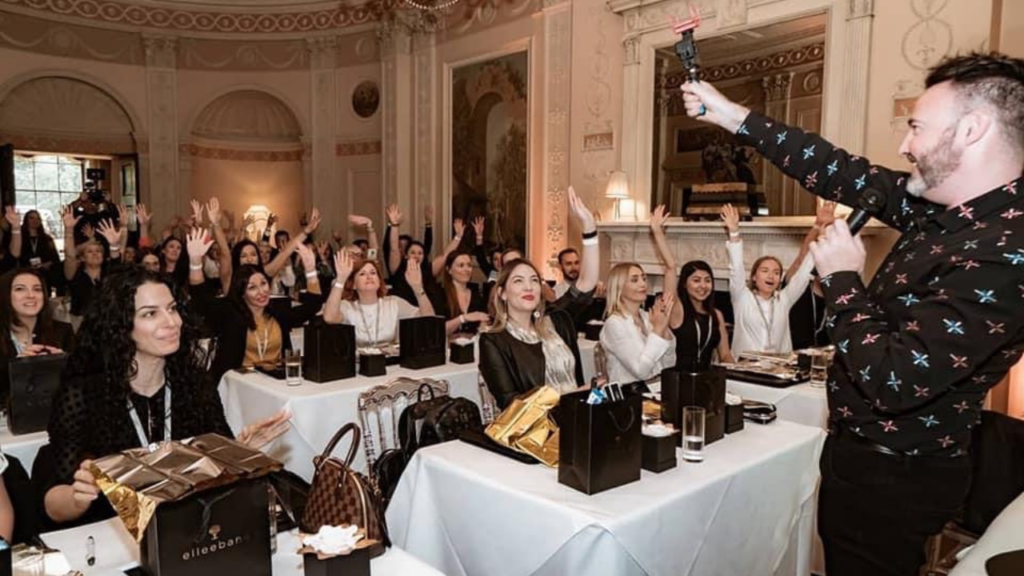 Educators were provided the opportunity to earn a certification for this program if they attended all of the sessions, and participated and implemented the activities and strategies discussed in the monthly sessions. The feedback we have been receiving about the PERMA program is what keeps us going.
Reid Ryan, Elleebana Educator from Nevada absolutely enjoyed this program. According to Reid, the PERMA program provided the opportunity and was a great reminder for her to shift and tighten up her business. She believes all education is worth taking, even if you don't necessarily receive all new information, we can always utilize it from a new frame and see things in new light.
"There are always new gems to discover when being mentored by a new coach or organization. The unique opportunity of joining this program with Elleebana Master Educators was priceless! Listening to other colleagues' understanding of time management issues, goal-setting challenges, and leading/ managing with positivity was very grounding.  It was great being able to connect with other owners/managers in the same education role and hear their perspectives, their struggles, and ideas for growth. This program was an opportunity to dig deep into the why behind the success and failures of the business, and helped to be realistic and provided business insights and guidance."
Reid really loved the format of the program and can say with confidence it was a positive addition to her year personally and professionally.
This mentoring program provided a wealth of information that many educators within the network may not have ever had access to. It presented methods for growth and touched on so many different aspects of time management, happiness, work-life balance, difficult conversations, and goal setting… Anyone and everyone can benefit from joining this program and find themselves better for it. Huge changes can be seen immediately if one is willing to be honest with themselves about where they are in their career, what they want to achieve, and their willingness to put in the work to change their habits and commit to shifting their mindset.
At Elleebana, we take tremendous pride in offering our educators a trusted program that has earned global recognition. This program was designed to provide the necessary tools for success and our educators are always encouraged to grow and reach their fullest potential. Thanks to PERMA Mentorship Program, Reid Ryan has been able to achieve this amazing accomplishment and we couldn't be prouder. We look forward to seeing even more success stories from our Elleebana Educators!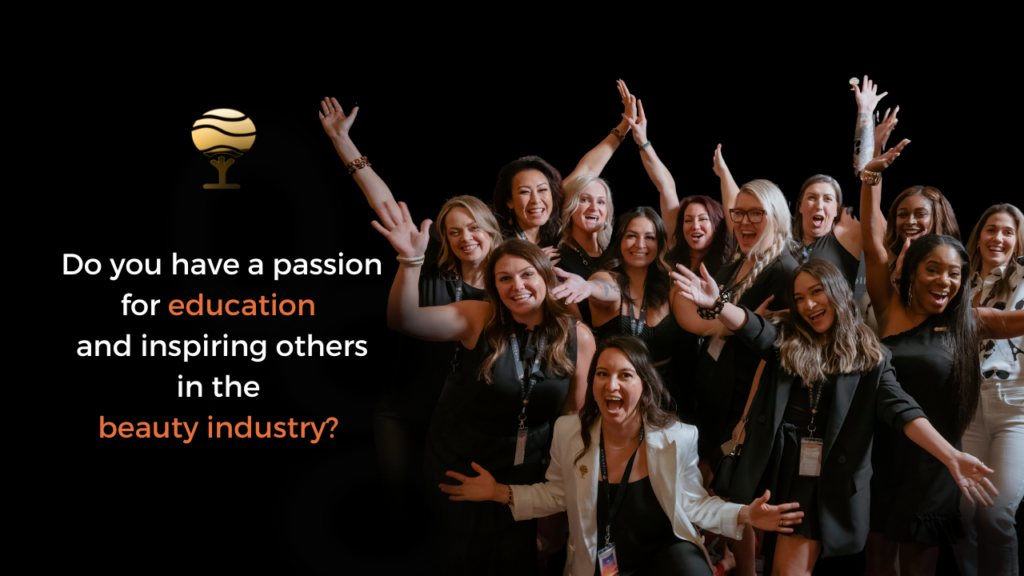 Are you passionate about Lash & Brow Education? Do you have a yearning to share your knowledge with others? Then this is the opportunity you've been waiting for!
Elleebana has some exclusive positions available on our education team. We are seeking dedicated educators whose passion for the lash and brow industry showcases immersion in beauty education and a passion for assessment at the highest industry standards.
The position of being an Elleebana Educator is one of prestige with exciting opportunities for professional growth and allows you to be part of a global team and community that is world renowned for inspiration with experts in over 60 countries. If you are interested in joining the award-winning team that is lifting the industry standards to new heights, we invite you to read the criteria below: